Sorry, no content matched your criteria.
Confirmed gives you an edge by combining AI/expert systems with advanced behavioral science to help you get higher results while eliminating the time and effort you previously expended throughout the week.
Imagine being able to focus better on the clients and prospects that matter most --being able to reclaim wasted time to use in better ways -- being able to get better results from your efforts because you have improved access to the most important info and fewer distractive activities. Imagine being able save yourself lots of time and effort, making your life easier as you go.
If you lead a team, imagine being able to get the results of an additional person for every 4 people you have on your team while being able to better retain staff because you're providing them with a better experience as they work.
---
Confirmed Helps You Do More
Using time effectively is what separates the highest achievers from the rest. They focus better on the people and activities that have highest impact; they have better results from each action, and they find their lives easier.
Many studies support this, covering various industries & roles. For instance, McKinsey & Company reports that the 20% highest achieving sales teams spend ~3x more time with their clients & prospects than average performing teams; and that they do it by using well-conceived processes & automation to allow them to focus their time better.
Astoundingly, sales teams on average only spend 16% of their time with their clients – so being able to reallocate even a small portion of the less productive time can have great gains
Confirmed helps you achieve those gains. You'll attain better focus on the people and activities that most empower your success!
---
Key Capabilities: Booking, Salesforce App
Automated Daily Action plans let you focus on high impact essentials
On-the-go professionals can use AI to optimize travel between meetings
Strategic scheduler increases meeting acceptance up to 25% while removing scheduling time & effort
Leadership & collaboration tools enable you to guide your team and for the team to work as a cohesive unit
Features:
Gives you full-time access to artificial intelligence (AI) / expert systems that eliminate burdensome and time-consuming tasks, that learns what you need to do, connects your systems, and evolves with you
Uses cognitive science on your behalf to drive results – by helping others do what you want them to do, and by helping you easily adhere to best practices
Allows you to personalize your process to meet your needs precisely, make your life easier, and fit your budget
Leverages investments you have made in systems instead of replacing them – so your ROI is high, and you'll get to effective processes faster
While it starts with a web-based subscription with proven time-management techniques at the core, you can supplement it with Confirmed's expert advisory services and analysis to help you determine how to best achieve your gains and to walk with you hand-in-hand to achieve them
Works directly with your team or with your designated external systems integrators or consultants
---
Pricing:
SCHEDULER
Single User - $5.99/month (Annual)
Limited Time 50% off - $2.99/month for first 12 months
Includes everything you expect in a scheduler plus strategic features that enhance meeting acceptance rates.
UNLIMITED links that you can customize and share based on needs
UNLIMITED calendar connections per person
Connect to Office 365, Outlook, Google, and other calendars
Connect to Office 365, Outlook, and Google contacts for fast distribution of meeting offers
UNLIMITED FLEXIBLE active event types to get the right meetings with the right people
UNLIMITED - Customize as many booking links as you'd like
Automated workflows & "Smart" reminders
For 1-on-1 and unlimited attendee multi-person meetings
FLOW
Single User - $13.99/month (Annual)
Limited Time 50% off - $6.99/month for first 12 months
Comprehensive tools that help you prioritize your time & activities and focus on success. Perfect for the individual professional for whom "Time is money."
Everything in Scheduler, plus...
Actionable Daily Time Optimization Reports
AI-based Travel optimizer
Integrates with your CRM including Salesforce and others
Executive Assistant / Administrative Assistant mode
UNLIMITED Templates for customized requests
TEAM
Small Team
Solution for organizations with big aspirations and limited resources
Everything in FLOW, plus...
Management reports that help 'coach-up'
Advanced Administrative & Executive Assistant tools
Collaboration Features
Manage your rooms and facilities better, easier, and without manual intervention
Customizable within Salesforce pages
ENTERPRISE
Large Teams & Special Requirements
Customizable, comprehensive solution that spans the needs of complex organizations
Everything in TEAM, plus...
Includes SaaS, Advisory services & advanced modules to integrate your sales tools using AI
Our expert team is ready to work with your team or with your systems integrators
Here are some real world examples of how Confirmed has changed life for users. They get more meetings (up to 25% increase) -- manage their time better all week long (not just while scheduling) -- and prioritize the meetings & people that matter to them most.
Language: English
Length (Minutes:Seconds): 2:27
We are proud to be finalist for the prestigious Innovator of the Year Startup category for the Tech 50. Being in a ballroom with 400+ leaders in technology businesses while this video was shown 30 feet high on two screens was an amazing part of the experience.
Language: English
Length (Minutes:Seconds): 0:42
Whether you've been working remotely for ages or have started to do so due to your company's work-from-home policy, there are ways to ease your days while you become more successful. Shannon Gregg & David Radin have the tips, techniques and info to make it happen.
Language: English
Length (Minutes:Seconds): 55:43
"
We use Confirmed to increased our close rate, and ultimately, to increase our close rate.
- John Glaneman, Director of Customer Service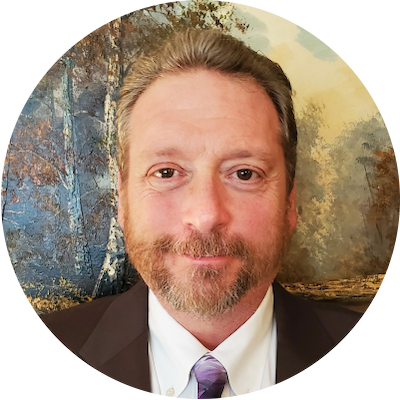 "
I want to give a huge shout out to the team at Confirmed. It has made a huge difference in my ability to schedule with some of the most "difficult to schedule with" clients. If you have not tried it already, check out the Confirmed App.
- Candice DeRiso, Owner, Beckmann Collaborative LLC