Sorry, no content matched your criteria.
A NEW HEALTHCARE IS EMERGING. Reimagine how you connect and exchange information with patients. Our technology marries messaging, scheduling, and care delivery to digitize your healthcare delivery process from beginning to end. We can take you digital.
---
TOTAL PATIENT ENGAGEMENT PLATFORM™ FOR MAXIMUM PATIENT OUTCOMES. Our simple, intuitive platform is flexible enough to meet all of your patient access and communication needs—from patient scheduling to patient communication and everything in between.
---
Key Capabilities: Appointment Scheduling, Covid-19 Solutions, Mobile App
Features:
PATIENT SCHEDULING
Deliver the convenience of online self-scheduling that today's patients expect. With interactive text messaging, automatically match patients with the right available appointments, fill cancellations, and give patients control over their scheduling.


Patient Scheduling+. Guide patients to the right appointment slot with the right provider based on each patient's unique needs and your unique scheduling workflow.
Auto-Refill Appointments. Prompt patients to use the online scheduler to conveniently cancel, reschedule, or make new appointments.
Smart Waitlist. Automatically offer appointment slots that have been cancelled to the next patient waiting in line for that exact appointment type, provider, and location.
ACQUISITION AND RETENTION
Drive referred patients to self-schedule at their convenience. Reduce call volumes, minimize referral leakage, and eliminate phone tag while getting more referred patients in for care.


Referral Capture & Conversion. Easily convert referrals by leveraging automated text messaging to reach out and prompt referred patients to schedule appointments.
Patient Recall. Let Luma Health automatically contact existing, active patients and direct them to schedule recommended follow-up appointments.
Attribution Lists. Improve outreach to attributed patients. Simply upload a list of patients, send personalized invitations to care, and track your results.
APPOINTMENT REMINDERS
Reduce no-show rates and phone volumes, manage cancellations, and ensure patients are prepared for appointments with next-generation Artificial Intelligence (AI) Reminders that process and log patient interactions into your EHR in real time.


Interactive Appointment Reminders. Automatically send customized reminders to patients ahead of appointments. Enjoy the ease of interactive reminders that automatically update your EHR when patients confirm or cancel appointments.
Pre- & Post-Care Messaging. Create and send automated engagement communications to share tailored information with patients prior to appointments or follow up with patients after appointments.
Multilingual Messaging. Pick from 20+ languages and make it easy for patients to understand and engage with your messages.
MOBILE PATIENT INTAKE
Rely on technology to capture needed patient data and support a safer, smoother, contactless check-in process. Collect mobile insurance uploads, patient history, obtain authorizations, and manage chronic conditions.


Intake Forms. Send patients engagement messages — such as appointment reminders — with embedded intake forms they can complete directly from their phones prior to appointments.
Screening Forms. Use screening forms to prescreen patients and identify COVID-related risks ahead of in-person appointments.
Insurance & Driver's License Capture. Request and capture photos of insurance cards and licenses in advance to help reduce physical exchanges between patients and staff during appointments.
Zero Contact Check-In. Help patients feel comfortable and safe from COVID-19 when visiting your office to get the care they need.
Zero Contact Waiting Room. Virtually increase the size of your waiting room and clinic to accommodate social distancing and safety protocols.
---
Articles

The Pandemic One Year in: The Silver Linings and Big Reveals (March 19, 2021)
Language: English

Luma Health launches new tools to expedite COVID-19 vaccine programs (January 26, 2021)
Language: English
Luma Health Launches Patient-Centric Telehealth Solution with No App, Login or Portal Required (March 31, 2020)
Language: English
The University of Maryland Medical Center
Tashfeen Ekram, MD
The Department of Diagnostic Radiology and Nuclear Medicine was struggling with long wait times for MRI appointments, forcing it to use up the school's research facilities and research time to treat patients. At the same time, the center was experiencing a 9-10% cancellation rate, resulting in lost revenue.
Language: English
Length (Pages): 2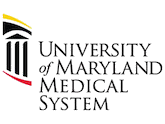 Cook County Health
Adam Weber, Director of Clinical Ancillary Applications
Cook County Health achieved a 94% success rate in reaching patients after automating text-first mass communication during the COVID-19 crisis.
Language: English
Length (Pages): 2

Eye Health America
Cindy Baxter, Director of Marketing
Eye Health America converted their schedule to fully virtual appointments during the COVID-19 pandemic and booked 850+ appointments in the first month
Language: English
Length (Pages): 2

Luma's web scheduler empowers your patients to make their own appointments. It's mobile-friendly and plugs directly onto your website to offer real-time appointment openings. Patient access has never been easier.
Language: English
Length (Minutes:Seconds): 0:30
Get the brief run-down of our patient engagement technology.
Language: English
Length (Minutes:Seconds): 0:38
Long patient wait times hurt your practice. Let Luma's Smart Waitlist help you get patients into your clinic sooner so that you can keep your schedule full and keep your focus on providing care.
Language: English
Length (Minutes:Seconds): 0:40
"
Implementing Luma Health's Broadcast tool in response to COVID-19 enabled us to reach out to 8,000 to 10,000 current patients at once to let them know not come to the hospital or clinic, and that we would replace their regular appointment with a telehealth visit. We also used the texting functionality to send surveys to employees to check for COVID-19 symptoms and get drive-through testing done. Text-first engagement has helped keep both our patients and our staff safe during this pandemic.
- Adam Weber, Director of Clinical Ancillary Applications, Cook County Health

"
With more than 30,000 patients on our attribution list, we couldn't rely on manual phone outreach to communicate with patients, schedule appointments and ensure no one was falling through the cracks. Implementing Luma Health's automated text outreach and online scheduling systems enabled us to connect with more patients and get them through our doors. Our results after switching to text messages exceeded our expectations — we successfully scheduled an additional 1,556 appointments during just one month of outreach.
- Josh Smith, VP of IT, Salud Family Health Centers

"
Luma Health's patient engagement platform has been such a benefit to both our clinic and to our patients. The Automated Waitlist has been especially helpful in getting our patients in sooner as we backfill empty appointment slots, not to mention we've kept revenue that could have been lost to cancellations. We've also improved efficiency and communication with Collaboration Hub. It's given us a HIPAA-friendly way to communicate via text messaging with patients and our internal team.
- Justina Wang, IT Manager, South of Market Health Center