Enterprise Appointment Scheduling
Large Companies Need a Partner in Appointment Scheduling
There are companies that have made the decision that appointment scheduling and booking is a "must have" requirement for their business.
If you are one of those companies, the typical balancing act is the "buy versus build" decision. In other words, you may have the ability to build your own solution but need to decide if the investment and ongoing support and maintenance is worth it.
You will need a scalable, secure and highly flexible and configurable partner solution. Enterprise solutions are typically defined by the size and scale of the requirements rather than the specific vertical category. You will often see appointment scheduling solutions in large financial, retail, franchise, or professional services organizations with thousands of employees or hundreds of locations.
Another use of enterprise platforms is for companies that need to include the functionality as an embedded capability in an existing product, or as part of their global business operations. In this case, look for a company that offers their solution in a "Platform as a Service" (PaaS) model.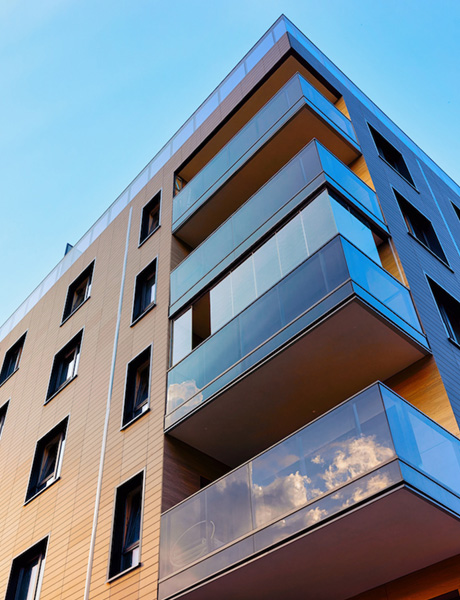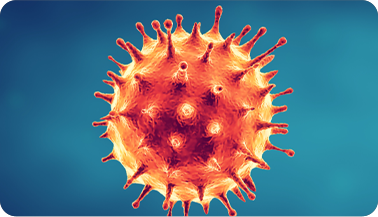 COVID-19 Coronavirus Impact
COVID-19 has expanded the use of appointment scheduling across the board for all companies. One of the challenges for enterprise solutions is to make "mass changes" of appointments from physical to virtual, potentially for large numbers of employees or locations. Ensure that your solution has flexibility to manage large scale changes in configuration.
Implementation Considerations
Before you embark on a decision, the key to success is planning. Choosing a solution—and a vendor—should include consideration of the each of the following steps:
Determine required capabilities. Be clear about "must have" versus "nice to have" features to avoid over-building.
Planning the solution. Create a timeline that takes into account realistic schedules for testing and training all staff. This includes the onboarding of employees and locations.
Integrate the solution. Determine what is required to integrate with existing CRM, WFM (work force management), and other critical "systems of record"
Key features of enterprise solutions often include:
Scheduling Page Flexibility. Provides a highly customizable scheduling page sequence, or provides full APIs to allow you to write your own front end.
Appointment Automation. Provides rules-based systems that automate appointment confirmations and reminders. This may also be customized by business unit, location, or employee function. May allow you to send your own emails and notifications, or use the vendor solution.
Scaled Calendar Integration. Allows high-speed synchronization to Google Suite, Outlook 365, or Microsoft Exchange calendars. You must ensure that the "system of record" is fully synchronized to avoid double booking.
User Integration. Every valid user that is part of the scheduling solution should be granted access from a central user database (usually via OAUTH) without manual effort. This, in turn, will ensure that linked systems such as web conferencing will also operate properly.
Web Conferencing. Web conferencing including Webex, GoToMeeting, and Zoom must be integrated via API to ensure that each user has an account that will generate unique secure links.
API (Application Programming Interface). API capabilities vary significantly, but enterprise solutions should allow access to configurations, calendar objects, users, and appointment data. Most companies offer RESTful JSON web services, and provide public documentation that can be reviewed.
Key Characteristics of
the Vendor Solution
Beyond the "speeds and feeds" of a vendor, the character of the partner you work with probably as important—or more important—than specific features. Here are some of the key considerations:
Data Security. Especially today, this is a critical element in making your decision. There are basic requests you can make of a vendor, for example, to see audited reports such as the SOC-2 or SOC-3. However, these are "self-audited" and you still need to ensure that the company follows best practices, not only in their infrastructure but in software development and testing practices.
Implementation Process. It is critical that you, and the vendor, have a complete picture of this process, including who is responsible for any custom development, testing, and integration.
References. If possible, find other companies that have worked with the vendor on a project of the same scale. Obviously, if you are deep into the purchasing process you can also reasonably request references.
Because of the potential complexity of these solutions pricing is usually not published, but is negotiated. Typically, a vendor will want to have "known amount" of revenue on an annualized basis (even if priced monthly).
Different business models include:
Recurring fee per user. If your use case is strictly a "per user" model (without locations or other resources), this can be a good way to price the solution, especially as you scale up use over time. Fees on a per-user per month basis can vary from a few dollars on up, depending on volume.
Recurring fee per location or resource. Some vendors charge on the basis of "locations" (i.e., physical venues), or resources such as rooms. This can be combined with per-user charges.
Setup and development fees. If your use case is standard, you may have very minimal setup fees, especially if it is based on configuration. However, if you have asked for special features or integrations to non-standard systems, these fees could be steep.
Other fees. Additional fees may be required for site customization, marketing services, or for consumables such as SMS text messages or voice processing.
Depending on your ultimate use case, you may want to offer end users scheduling flexibility from places other than your website. Many enterprise vendors have integrated both Facebook and/or Reserve with Google into their offerings.

Facebook allows appointments through a Facebook built app, supported third-party vendor or a direct booking link.
To learn more about Facebook visit "Facebook Appointments".

Check with the vendor to see if your particular vertical allows Reserve with Google. Note that you cannot contact Google directly, nor will the Google ad representatives be able to help you.
To learn more about Reserve with Google visit "Google Appointments".
The team explored the idea of building the calendar and scheduling functionality that was needed in-house. A huge consideration was the allocation of time and resources – as a company with a big idea just starting out they wanted to make sure that they were using what they had wisely. They quickly realized that the scheduling project was going to be much bigger and more complicated than initially thought and that they would rather concentrate on the core product goals. The logical decision was to find a partner. (English) (2 pages)