Have you or your business considered some type of booking system?
Why do you need appointment scheduling at all? If you are any type of business that serves customers – from haircuts to financial planning – then you might have considered some type of booking system.
Maybe you've been able to use a paper calendar or your personal Gmail or Outlook calendar to keep track of customer appointments. You've thought to yourself, "this is good enough." But at some point, you notice that the manual process of setting these appointments up (and re-scheduling them) takes time and can lead to mistakes. This can distract from running your business.
In today's world, the main reason you need to have an automated, "self-scheduling" solution that doesn't require manual effort, or back-and-forth negotiation, is that your customers expect it.
We live in a world where customers demand instant access to services from their smartphone, website, or voice devices in their homes. If you are not offering the ability for potential new customers (or existing ones) to easily book an appointment, reservation, or class, you are losing out to your competitors.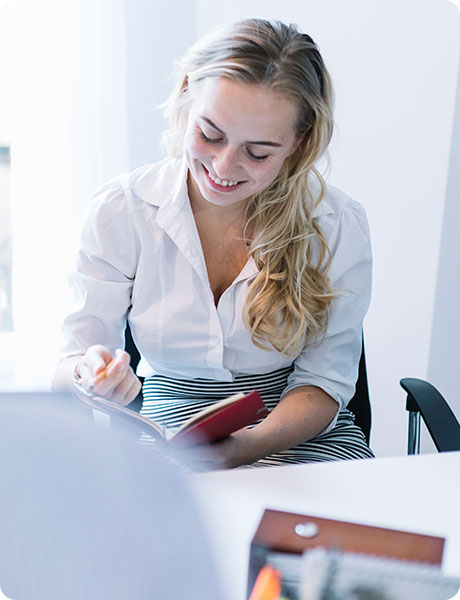 If you are in a business where appointment scheduling is used, and you don't have a real, automated, and integrated system – you are losing the opportunity for new business, and potentially risking the loss of current customers.
OK, I'm Convinced. Now What?

The good news is that there are a lot of solutions to choose from. That's the bad news too – there are a LOT! But our information pages and Vendor Directory will help you find a good fit for your type of business, your geography, and your local language.
Before you jump to choosing a vendor, there are some things to consider. From our experience we know that the "technology solution" is actually a small part of how to be successful with appointment scheduling.
Here are few tips to consider:
Consider exactly how appointment scheduling will work with your business. If you are a retail establishment with walk-in customers, you may need to start with some blocks of time during the day that you will accept appointments. Many businesses are concerned that pre-scheduled appointments will "crowd out" the walk-in customer, but in general, this is not the case. Start with several hours per day (for example, some in the morning, some in the afternoon). Get experience. Adjust based on the demand.
Include all the employees who are impacted in the planning, testing, and evaluation of systems, especially those who will be taking appointments! One of the main ways to make sure a system FAILS is to go through a process that does not include your team. This applies to any sized business (at least, with more than one person!), but is especially critical with multi-location businesses, or those that have staff with specific expertise.
Address the fears of your team up front. Individuals who have never had "meetings" put on their calendars from an automated system can be fearful about the impact. The ability of individuals to control their own calendar (and time) must be addressed directly. There are many ways to do this: all systems have the ability to "block time" for scheduling, either manually, or through integrations with Work Force Management (WFM) systems at larger companies.
Accept that implementation is not a "one shot" process. Implementing appointment scheduling is ongoing business process, as well as a culture change. Start simple, and as you learn, take advantage of additional features that a vendor may offer. Don't make the mistake of "boiling the ocean" by specifying an overly complex system up front, and never completing the project. It's better to get started and gain experience, and then see what is required over time. Most vendors will help with an implementation plan that can take this into account.