Google dominates the search engine market, with an 87% market share as of July 2020. Customers that use Google Search, Maps, or the Google Assistant can make bookings or purchase tickets from local businesses. To remain competitive, you must make sure that your customers can book your services on Google. This article covers different options that you have to make sure you can enable bookings and/or appointment scheduling.
There are four ways that Google can allow your customers to book appointments: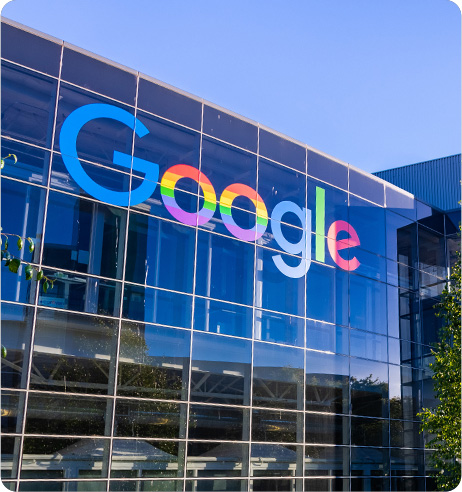 Reserve with Google (or RwG) lets consumers discover and book personalized appointments, classes and event tickets for local businesses. This can be done directly from Google Search, Google Map results with Booking buttons. The Buttons may say "Reserve", "Book", or "Schedule", and may appear on both the web browser and on mobile devices.
RwG was launched in 2017 with a focus on United States based spas, haircuts, and fitness classes, primarily for personal services and small business customers. Since that time, RwG has expanded to include the rest of North and South America, Europe, Asia/Pacific, and Africa, and includes many other business categories such as banking, fitness, beauty, and restaurant reservations.
You should get listed on Reserve with Google if at all possible! To do this, you must work with an appointment scheduling vendor. On this site, we provide an easy way for you to see the vendors that support RwG currently, as well as those who are "Coming Soon". You can use the Vendor Directory to see these vendors.
If you are a small business, you should log in to your Business Profile on Google (Google My Business) account.
If you're not using Google My Business, follow the instructions in the article "Add or claim your business on
Google My Business".
Not every business can use RwG, since Google only enables certain business category and geographic restrictions. To find out if you are eligible, click Bookings from the Google My Business Location area. If you don't see the "Bookings" tab, then you can't use RwG.
If you are a larger business (e.g., chain or franchise), it gets a little more complicated. Since each location may not be managing their settings, you need to check if your business qualifies with vendors that provide multi-location capabilities.
Business Profile on Google (Google My Business URL)

In some cases, you may not be able to use Reserve with Google. However, there is a way to offer appointments from your Business Profile on Google that works for anyone. This includes businesses that may not qualify for Reserve with Google, or if your appointment schedulilng vendor does not integrate with Reserve with Google.
Integrating your scheduling vendor account with your Business Profile on Google is easy. You simply need to "copy and paste" your scheduling link and add it to your Google My Business listing.
Sign into your Business Profile on Google
Select the location you'd like to edit, and click "Info"
Edit the URLs section by adding your scheduling link as the Appointment URL and click "Apply:"
If you don't see the Appointment URL option, then you may need to update your business type (i.e. category). Some options in GMB aren't available to every business type (i.e. category). Google does not provide a list of categories that enable the Appointment URL option, however, one thing you should do is look at your local competitors. If they have an Appointment URL, then, they've added a category that enables the option. You can add more than one category for your business, so If a category completes the sentence "This business is a..." then it is relevant to your business and you may want to add it.
Note that although you can use both the Appointment URL and Reserve with Google, it might be confusing to your customers!

Customers who find your business using Google Search, Maps or Assistant can ask Assistant to call your business "on their behalf" to book an appointment. The "Assistant" is an artificial intelligence agent that will place a phone call your business to fulfill the customer's request. Recently, Google has been rolling this feature out to restaurants, hair salons and other businesses, who have started to get the phone calls.
This capability, also known as "Google Duplex", was launched by Google in 2018. The demonstration of the system shows how the A.I. calls a hair salon and a restaurant to make a reservation. (For the details, see the article "Google Duplex: An AI System for Accomplishing Real-World Tasks Over the Phone"). While sounding natural, these examples are conversations between a fully automatic computer system and real businesses. Most of the businesses are unaware that the "caller" is a computer – the A.I. used by Google is that good.
Note that Google Assistant will NOT be used if you are already signed up for Reserve with Google. If possible, you should opt to use RwG rather than having Google Assistant assigned to your account, as it provides you with much better control over your appointments. In addition, you avoid the interruption of phone calls to your business!
To control how Google uses this system with your business, see the article "About phone calls from Google Assistant".
OpenTable (Restaurants Only)

Before there was Reserve with Google, or Google Assistant, there was OpenTable. It was the only "direct connection" between Google my Business to allow reservations. If you are restaurant, you were provided with the ability for OpenTable to make reservations directly. To the customer, it looks and feels the same as Reserve with Google. Today, in addition to OpenTable, there are myriad providers that allow the same capability.
In Summary - Google's Many Directions
Just to be clear, there are actually multiple methods that vendors communicate with Google to make reservations work. As a business, you don't necessarily need to know the gory details, but new features are being added by Google using newer versions of their programming interface (API) that can create slight differences in features available to you. The best thing is do is check with your vendor on any advanced capabilities they may have.
For example, restaurant booking systems may have the ability to provide "table maps" to Google, allowing multiple 2-tops (tables for two) to be combined to create seating for 4, 6, or 8 people to create dynamic seating.
Also, during COVID-19, Google began adding "virtual appointment" options, enabling video meetings and classes. These types of options are being added by Google, and then must be supported in tandem by the vendor. Whenever possible, the Vendor Directory will include this information to help you make an informed decision.