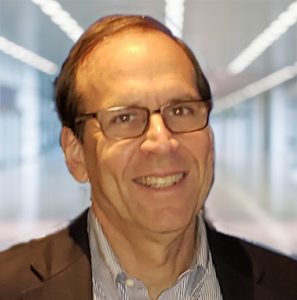 Cimarron Buser, Founder & CEO
Cimarron founded TASBIA to promote and support the appointment scheduling and booking industry. He believes that businesses considering the addition of appointment scheduling need a resource to learn how it can increase revenue and bring in new customers. In addition, he understands that a trade association is invaluable for scheduling and booking software vendors, allowing them to work in tandem to promote the industry, raise their visibility, and cooperate on areas of shared interest.
Prior to founding TASBIA, Cimarron was SVP of business development for TimeTrade, an enterprise scheduling vendor. During his tenure, he built the partnership organization and worked with Google, Facebook, Yelp, Microsoft, and IBM, as well as with leading customers in the financial, retail, and services industries. Cimarron has worked for other high tech firms including Apperian, a developer of mobile application solutions, and Texterity, a provider of mobile e-book and e-magazines solutions.
Cimarron holds a degree in computer science from the University of California, San Diego, and an MBA from Harvard Business School.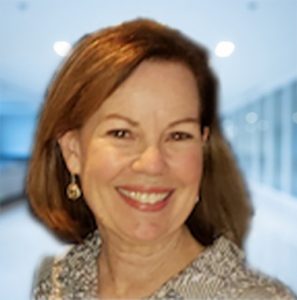 Cynthia is responsible for TASBIA operations, including member management and industry research. She works with TASBIA member companies to ensure that they derive the highest value from their membership and helps to coordinate shared research activities and special interest groups.
Prior to TASBIA, Cynthia was a director of marketing and business development for a division of Thomson Financial Networks (now Thomson Reuters). She also worked as a research associate at Harvard Business School, evaluating the challenges of new software implementation in large companies.
Cynthia holds a degree in economics from Smith College, and an MBA from UCLA Anderson School of Management.
Wayne Willis is co-founder and CEO of Formula XO, which develops, manufactures and markets patented haircare products that work naturally with the microbiome of skin, scalp and hair. Wayne is also Managing Partner of Nodal Partners, a network of experienced executives that advise and invest in startups and emerging growth companies.
Wayne has served in a Chief Executive or Executive Chair role at a number of companies, guiding them to increased profitability and eventual sale. These include Cyracom International, Ditto.com, and Healthscribe. Previous roles include co-founder and COO at Hyatt Legal Services. He has served on 26 boards of directors and advised many companies on their go-to-market strategies.
Wayne graduated from Yale Law School with Honors and from the Yale Graduate School (Administrative Sciences) with a Masters degree.
Al Lewis is founder and CEO of Quizzify, a population health company providing consumers with savings. Quizzify has been certified as a validated health care vendor according to the World Health Care Congress's Validation Institute.
Mr. Lewis has authored several critically-acclaimed bestseller on outcomes measurement, including Why Nobody Believes the Numbers, which was named 2012 healthcare book of the year in Forbes. Cracking Health Costs: How to Cut Your Company's Health Costs and Provide Employees Better Care, released in 2013, was also a trade bestseller. His 2014 book Surviving Workplace Wellness, co-authored with Vik Khanna.
Before entering the population health field, Al was a partner at Bain & Company. Al earned a bachelor's degree in Economics from Harvard University, and a JD from Harvard Law School. He also taught economics, and his economic policy book was made into a show on the Washington, DC NPR affiliate.
Gopal Swamy is CEO of Conductiv, which gets lenders critical, missing data so they can continuously improve lending accuracy and quality. Condutictiv's mission is to get lenders back to business as usual while gaining easy access to data needed to lend during and after Covid-19. Their work has recovered hundreds of millions of dollars in found money for lenders, providing new revenue with no additional customer acquisition cost.
Gopal is an entrepreneur and product leader with over 15 years of experience in strategy and technology startups with a focus on applying technology to the financial services market. Previously, Gopal co-founded Modo Labs, a venture-backed mobile software company, led the massive global mobile effort at Avon, and led mobile product at Wickr, a leading secure messaging app provider.
Gopal earned a bachelor's degree in Economics from Brandeis University and is also a guest lecturer and featured speaker at product and entrepreneurship-related events.