Business-to-Business
Appointment Scheduling
Scheduling is the key to reach to businesses and their employees
Any company that is doing "business to business" sales, support, or recruiting must have appointment scheduling in the toolbox. Why? Because scheduling calls or meetings is frustrating, unproductive, and costly—especially if done without automation. Any company that is selling a solution to other companies must find a "common time" that works for everyone, and in some cases multiple people on both sides of the call.
Appointment scheduling solutions typically have the same basic features. These include the ability to include a "link" on your website or in your email that will allow the recipient to choose a convenient time. Once they do choose a time, both of you then will receive a "calendar invitation" that confirms the date, time, and method of communication (which can be a virtual meeting link).
Beyond the basics, there are many features that may be required for the particular "use case". For example, some organizations have BDRs or SDRs (business or sales development reps) making calls to set up meetings for others. Or, a meeting may require multiple people from both sides and enable scanning slots that are available to everyone.
There are two main approaches to appointment scheduling:
Through an existing CRM, sales enablement, web hosting, or email marketing system that has an embedded appointment scheduling feature.
Through a standalone or dedicated appointment scheduling vendor solution, that may be integrated into the existing email marketing, CRM, or sales enablement system.
In either case, the solution features must be evaluated to make sure they fit with your needs. In the majority of cases a standalone appointment scheduling solution can be included in another system through URL links (email) or widgets (website).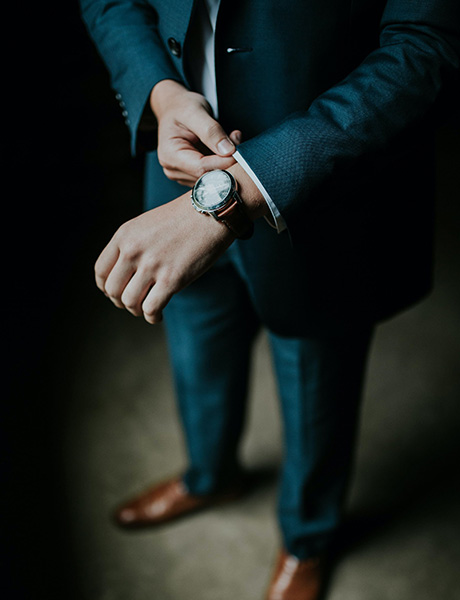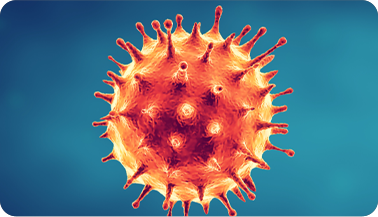 COVID-19 Coronavirus Impact
COVID-19 has expanded the use of appointment scheduling even more than before between companies. In-person meetings have been transformed to meetings that leverage video conferencing, perhaps permanently. The ability to include a secure link to conferencing and enable flexibility of attendance is critical.
Implementation Considerations
Before you embark on a decision, the key to success is planning. Choosing a solution—and a vendor—should include consideration of the each of the following steps:
Determine required capabilities. Be clear about "must have" versus "nice to have" features. How critical is integration to existing systems? Who are the actual users of the system, and will they be able to easily adopt the solution?
Planning the solution. Create a timeline that takes into account realistic schedules for testing and training all staff. The most critical element is that users must feel that the system is easy to use; without their cooperation, the project will fail.
Launch the solution. Start with a group that is interested in the solution, and do a test drive. Make changes as required to the processes, and drop steps that are too complex.
Key features of business-to-business solutions often include:
Individual Scheduling Pages. Provides a "personal page" for each individual, showing their calendar. Other options allow displaying the name, title, picture, or bio of the user being scheduled.
Appointment Workflow. Provides the ability for the individual user to set rules for when they are available, and also allow different appointment types and durations. The system should allow personalization of appointment confirmations and reminders.
Calendar Integration. Most systems provide direct synchronization to one or more calendar of record: Google Suite, Outlook 365, or Microsoft Exchange. This ensures no double booking.
Web Conferencing. Web conferencing such as Webex, GoToMeeting, and Zoom must be integrated via API to ensure that each user has an account that will generate unique secure links.
Round-Robin and Routing. Your website can have a link that allows potential or current customers to schedule meetings, the system should support round-robin (rotating amongst sales reps), or routing (based on customer type or location).
Most B2B software is offered based on the "per user" model, especially with less than 100 users in an organization. Typical business models are as follows:
Subscription Fee. Most software is offered as a "per user" fee paid either per month, or annually. You can expect to pay from $5 to $25 per month per user for paid plans, with some vendors offering two or three "tiers" of features at higher cost. Most companies encourage an annual payment which usually reduces the monthly fee by 10-20% overall. Payment is usually with a registered debit or credit card, although some vendors will invoice for larger deals.
Freemium Model. The "freemium" model—a combination of "free" and "premium"—is the dominant business model among most of the appointment scheduling vendors. You get basic features at no cost, but can add additional functionality for a subscription fee. With a freemium solution your customers will know you are using a free version, since the vendor will typically brand the pages, email messages, and calendar events. Basically, you are acting a source of referrals for the vendor!
Free Trial Model. This is different that the freemium model in that you will get a certain period of time—e.g., 14 or 30 days—to try out the solution. Once that period is over, you will need to pay to continue to use the software. Some vendors will provide a free trial with the "Full Version" of the product, and then when the trial is over drop down to a "Free Version" to keep you as a customer.
Setup Fees. If your use case is standard, you should have no setup fees. In a few cases, especially if you are using an existing CRM or sales automation system and are "adding" appointment scheduling, you may need to pay a nominal one-time configuration or setup charge or have a consultant help with integration.
Additional Fees. Additional fees may be required for consumables such as SMS text messages or voice processing.
Improving Jackson Hewitt's customer experience, to match customer expectations proved to be a difficult task. Many customers now expect to be able to book and manage their appointments online. Booking appointments, especially during tax season, is a vital part of the company's operations. (English) (2 pages)