Medical Appointment Scheduling
Medical appointments are a fact of life.
An appointment is required for consumers to visit doctors, pharmacies, dentists, or other type of medical professionals, as well as for other healthcare related needs.
The vast majority of medical appointments are made through an intermediary: a person that will make the appointment for you. This person could be the receptionist at a doctor's office, or a professional "Scheduler" for a large hospital chain. This interaction is typically done on a phone call or in the doctor's office.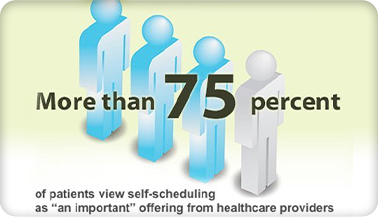 This manual approach is changing. Consumers realize the value and convenience of self-scheduling on their computer or mobile device. In turn, healthcare providers are coming under pressure to offer flexibility with self-scheduling options.
There are three main ways in which appointment scheduling is offered:
For larger practices, hospitals, and hospital chains. Electronic health records (EHR) software and billing systems offer self-scheduling through a patient portal or integrate with third-party vendors.
For pharmacies. Scheduling is provided through systems that may include integration with billing and prescription systems; these systems are also major providers of COVID-19 vaccination, testing, and prescription appointments.
For smaller practices or non-core healthcare such as veterinary, physical therapy, etc. Standalone systems designed specifically for patient self-scheduling, bundled with additional capabilities found in full-scale EHRs.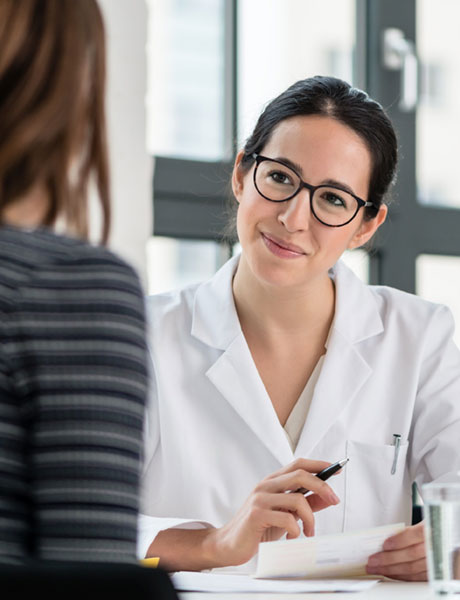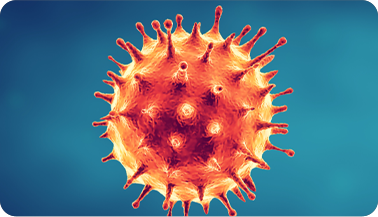 COVID-19 Coronavirus Impact
In the United States competing vendors are supporting COVID-19 vaccination appointment scheduling at the state and regional level. For traditional medical appointments there has been a significant increase in telemedicine appointments. In addition, notifications for in-office visits often require instructions for patients to "wait in the car" or take other actions. Vendor solutions provide flexible notifications, as well as telemedicine video integration as part of their solutions.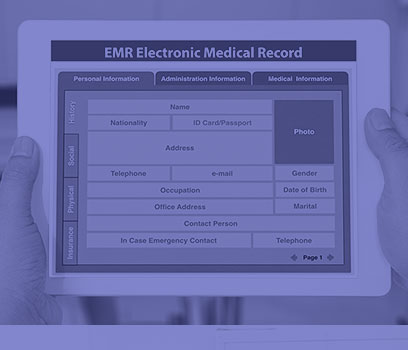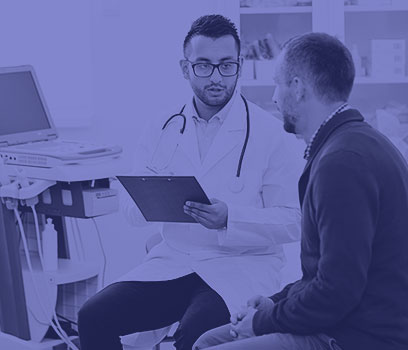 Electronic Health Record
(EHR) Based Systems
If you work in the healthcare industry you are familiar with Cerner and Epic. Combined, these electronic health records (EHR) vendors control over 50 percent of the market for acute care hospitals in the United States. The percentage is higher for 500+ bed hospital market. Both offer basic "self-service" appointment scheduling capabilities.
These legacy EHR systems are great at securely managing health records, patient workflow, and automation of billing. However, since appointment self-scheduling is a relatively new feature for these systems, third-party vendors have stepped in to provide more advanced "add-on" appointment scheduling features to existing EHR systems layered on HL7.
The Health Level Seven® (HL7) standard, which was created in 1987, and is the basis for communication between systems. This standard has evolved significantly and is still used for vendor add-on solutions.
Major EHRs now offer official partner programs that list third-party vendors who have successfully integrated with their solutions:
Check out these marketplaces to find complementary solutions.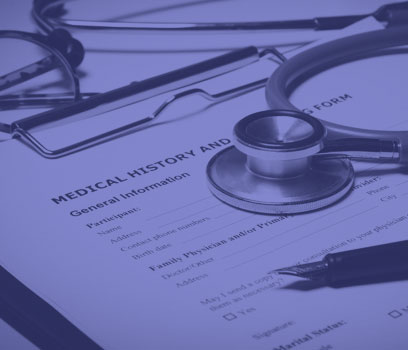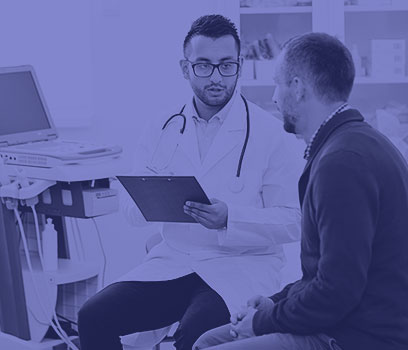 Standalone Medical Scheduling Systems
If you're a small medical practice, or a solo practitioner, you may not have the budget for an EHR along with the deployment of a full appointment scheduling system.
To that end, many of the appointment scheduling vendors provide "medical scheduling" type solutions that can come close to fulfilling most requirements for smaller practices.
Beyond appointment scheduling, vendors of medical scheduling software commonly include other features also found in their "big brother" EHR systems, including:
Patient billing
Financial reporting and analysis
New patient registration
Insurance claim scrubbing
Patient messaging tools
Mobile apps for patients
Finally, when choosing a system you need to decide if your scheduling system needs to be HIPAA (Health Insurance Portability and Accountability Act) compliant. HIPAA regulations are mainly targeted at protecting patient records from security breach, but can also include appointment scheduling records. Typically, you will need a signed Business Associate Agreement (BAA) between your organization and the vendor.
Providing appointment scheduling from your website, patient portal, or mobile app is a basic requirement if you are offering self-scheduling. However, you may want to consider allowing potential and existing clients to schedule from other places than your website.

Facebook allows appointments through their built-in app, but most likely you will want to use a supported third-party vendor or a direct booking link. To learn more about Facebook, visit Facebook Appointments.

This feature is not offered for healthcare today, however, Google does show COVID-19 appointment links that go directly to a provider's site.
The Department of Diagnostic Radiology and Nuclear Medicine was struggling with long wait times for MRI appointments, forcing it to use up the school's research facilities and research time to treat patients. At the same time, the center was experiencing a 9-10% cancellation rate, resulting in lost revenue. (English)