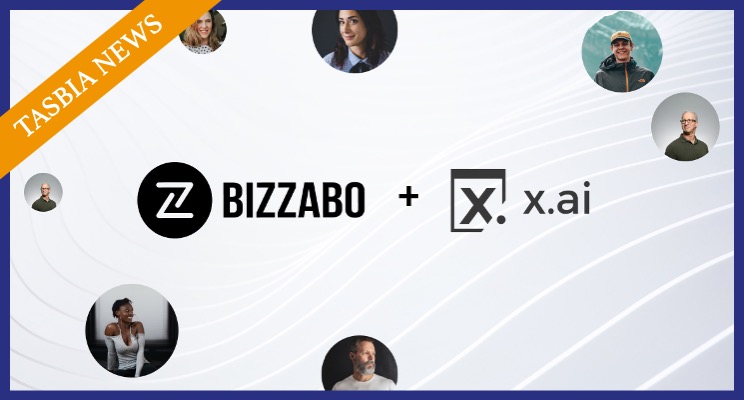 Appointment scheduling pioneer x.ai announced today that the company is being acquired by Bizzabo, a platform for virtual, in-person, and hybrid events.
In a blog entry by Dennis Mortensen on the company website, the announcement noted that "There will be no changes or interruptions to the x.ai service you use today. The team will continue to support and assist our users, as we always have. You will continue to be able to schedule unlimited meetings with unlimited meeting templates. We are, by design, starting to explore how we best fit into the Bizzabo platform and will keep you posted as we come to conclusions."
The blog also provided a page with more information at "Q&A: Bizzabo's acquisition of x.ai."
The TASBIA™
Bottom Line
Today, x.ai positions itself as an "essential tool for individuals and teams across industries", operating in more than 200 countries. Mortensen stated that in 2020, they 363% more users and had 182% more meetings scheduled (although we don't know what the base numbers are). He also said that 2021 continued the trend with a "near-doubling of Monthly Recurring Revenue".
With all this being said, this is a continuation of the trend towards consolidation that has been widely expected in this highly fragmented industry. The idea of applying AI to calendaring was novel when x.ai launched, but today we are increasingly seeing more companies use AI in new ways to improve the human-to-human communication.
Bizzabo stated that by acquiring x.ai, they are extending their mission to "create impactful and rewarding experiences at events", and that they plan to leverage x.ai's "powerful AI infrastructure so that 5,000 different attendees can have 5,000 different experiences, each curated and personalized for them."
It's an interesting proposition, and we look forward to seeing the results.
For details on the announcement, see the blog posting on the Bizzabo site.