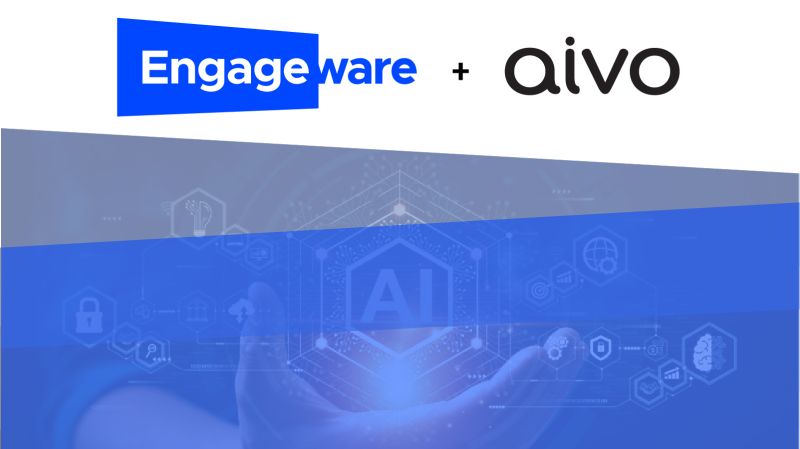 Engageware announced the acquisition of Aivo, a provider of conversational and generative AI technology.
According to Engageware, the acquisition will extend their platform capabilities to help financial institutions, wealth and asset management firms, insurance brokers and other enterprises automate customer service, reduce call center workload, increase sales and improve operational efficiencies.
Aivo was founded in 2012 in Argentina, and provides artificial intelligence-driven solutions for enterprise customer engagement. The company has focused on fintech and banking, telecom and retail. Aivo has been recognized in the 2023 Gartner Magic Quadrant for Enterprise Conversational AI, and the company is a Met (Facebook) Business Partner.
"I'm thrilled to have Aivo join forces with the leader in U.S. customer engagement in Engageware. Aivo has already helped hundreds of companies automate their customer interactions with artificial intelligence," said Martin Frascaroli, CEO & Founder of Aivo. "Now, with Engageware's reach and strength in the U.S. market, we are able to provide that to thousands more. Customers want personalized experiences and instant resolution. We are confident that joining Engageware will further our combined mission of revolutionizing how organizations help their customers address their needs globally."
The TASBIA™
Bottom Line
Engageware continues to add to their core suite of technology with companies with a financial services market focus. Engageware's private equity sponsor Clearhaven Partners continues to fund acquistions to fill the gap in the Engageware core product offering. Together with Aivo's 200 customers, Engageware will serve more than 700 enterprise customers, and as importantly, gain a more global customer base.
According to Michelle Noon, Co-Founder and Managing Partner at Clearhaven Partners, "Engageware has long been a leader in customer engagement software. The acquisition of Aivo signifies Engageware's continued commitment to delivering leading innovative solutions for customers."