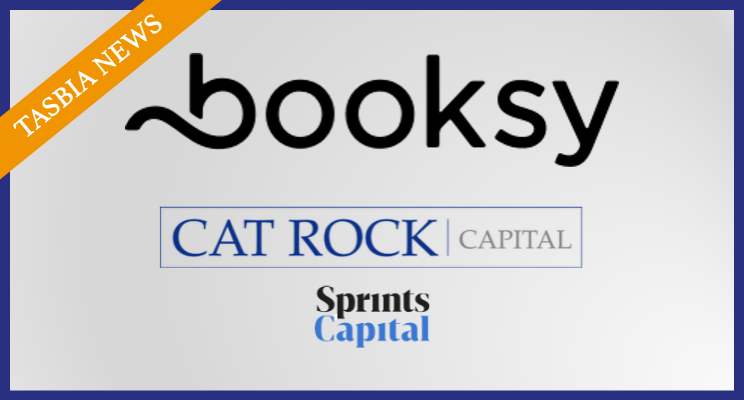 Booksy, a provider of a beauty & wellness appointment booking app and platform, has raised $70 million in a Series C round led by Cat Rock Capital, with participation from Sprints Capital.
The Series C funding round included participation from OpenOcean, Piton Capital, VNV Global, Enern, Kai Hansen, Zach Coelius, and Manta Ray Ventures.
Since its launch in 2014, Booksy has expanded to six global markets: the US, the UK, Poland, Spain, Brazil, and South Africa. the company claims more than 13 million consumers actively using the app. Booksy's largest market is the US, where it is now headquartered. The Series C round will be used to support fast-paced expansion plans across North America.
"At Booksy, our mission is to bring peace of mind to scheduling, giving time back for living life fully," said founder and CEO Stefan Batory. "Like with many sectors negatively hit by the pandemic, it's been a turbulent time for the beauty and wellness industry, but we're confident in its ability to come back from this, so it's fantastic to see our latest group of investors share our optimism and vision. This latest round of funding enables us to reach even more salons and service providers across the US, and in all the regions we operate, which in turn helps them reach more customers. Providing a cost-effective way to offer, manage and increase digital bookings, reduce no-shows and give customers what they want could help make small businesses and entire industries more resilient."
Booksy charges a monthly fee to service providers. Salons and other service providers can additionally opt-in and pay a one-off commission for Booksy's lead generation and marketing services. While the platform's primary user base comes from the beauty and wellness industry, new customers from different industries have also utilized Booksy as the world adapts to behavior changes resulting from COVID-19. The company has seen use cases for booking personal training sessions, gym equipment, and even scheduling nursing home visitations.
The TASBIA™
Bottom Line
Booksy claims a unique position in the appointment booking market in that it combines the "scalability and revenue potential of a mobile-first SaaS solution" with the network effects of a marketplace. Unlike Calendly, which recently raised $350MM for a $3B valuation, Booksy is laser focused on specific verticals: Beauty & Wellness and Fitness. With this focus, the company has deeper insight into their customer and the specific user experience. They can provide both a SaaS platform and best practices advice, plus specific features for the target verticals.
Booksy claims that its revenue has grown 1,500% in three years, but has not disclosed actual revenue numbers nor the market cap of their company with the latest $70MM raise. The company claims 500 employees globally with many based offshore. The company was founded in Poland and its workforce has grown through acquisition, including Versum in December 2020 and GoPanache in August 2020. They did not state if they have achieved profitability. Compared with Atlanta-based Calendly, which has 200 employees, 10 million customers, and revenue of $70MM, Booksy appears to be similar with 500 employees and 13 million customers.

Read the full Business Wire press release here

Read the TechCrunch article here