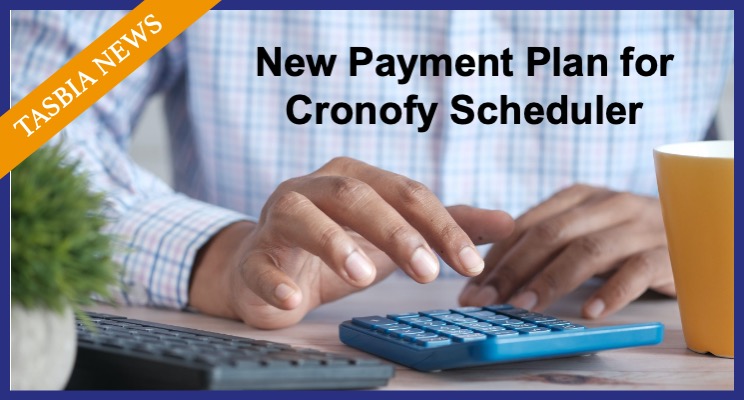 UK-based Cronofy has launched a new "PAYG" pricing plan to only charge Cronofy Scheduler users if they use the tool to book meetings on a monthly basis.
Cronofy CEO Adam Bird said "The whole purpose of a scheduling tool is to book meetings, and these tools only become valuable at the stage when a user schedules an interview, sets up a support session, or books a sales call. With our new payment plan, there's no charge for an account or a personal booking page – we'll only charge you if someone actually books a time."
Cronofy uses the example of recruitment as an area where the new pricing is beneficial.
According to Cronofy's blog:
---
If you're paying a monthly subscription for a scheduling tool, you need to be sure that you're using it every month. This makes sense for a salesperson; a steady stream of meetings is crucial for hitting quota.
But not everyone needs a scheduling tool every day, or even every month. For example, when it comes to recruitment, managers aren't hiring all of the time.
If you're a Recruitment Coordinator, buying licenses for hiring managers to book interviews when they're only hiring for three months of the year, you're not getting value for your investment. In order to save them time booking and give candidates a great experience, you either have to swallow the fees for the remainder of the year or carefully move licenses around to different users.
---
The new pricing is available immediately on the Cronofy Scheduler Plans page.
The TASBIA™
Bottom Line
This new pricing is unique in the appointment scheduling industry. The approach is somewhat similar to API (consumption) pricing seen in back-end PaaS and Saas solutions, but is new to consumer and small business subscription models.
Cronofy positions their pay-for-value approach to pricing as both fair and as "the future for Software as a Service." Cronofy has stated that they used their own customer research to build this plan, which avoids the fixed price per month (or year) associated with other offerings.
It will be interesting to see if other vendors adopt this approach. Most competitors in the market offer a free model with limited features, with an upgrade required for a full-featured solution. The Cronofy approach could appeal to groups where usage is variable, but where a business wants to make sure all employees have access to the same tool with the same set of features.
For more information, see the Cronofy blog entry Announcing our new payment plan for the Cronofy Scheduler.