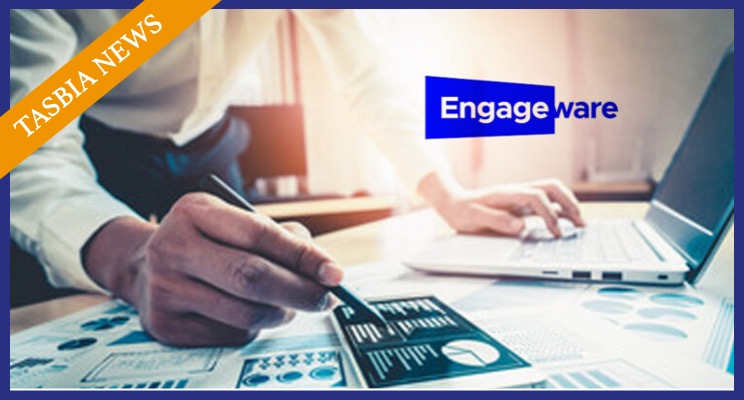 Enterprise appointment scheduling provider Engageware has released 'Customer Engagement in Banking Report: The Path Forward for 2022.'
The report highlights key findings from industry analysts and survey research examining banking professionals' priorities, challenges and investments for this year. The survey focused on banking professionals in a variety of roles at credit unions (67.4%) and community banks (31.5%) with asset sizes ranging from $500M to $20B.
Key findings from the report included:

While 49% of banking professionals indicate that digital is the top priority channel for customer engagement in 2022, nearly 40% say serving all channels of interaction (digital, branch, and contact center) are equally important.
Financial institutions are feeling the impact of "The Great Resignation." Training and development for staff, employee retention and workforce management are the top priorities for both branches and call centers in 2022.
Despite continued investment in the expansion of digital offerings, customer adoption of digital capabilities lags, creating new challenges for financial institutions.
Preventing fraud and improving security are increasingly important to call centers — both customers and staff require education on prevention.
To provide strong customer engagement, banking professionals believe that employee training and development are crucial for frontline branch and call center staff.
The 16-page report included findings from Harris Research "Evolution of Banking Post Covid 2021", Rivel Research 2021 Group Banking Survey, Gallup "State of the Global Workplace", and research partner and direct surveys.
Bill Clark, CEO of Engageware stated "We found digital continues to be the top priority for 2022. However, nearly 40% of banking professionals consider digital and employee-assisted channels to be equally important in driving their customer engagement strategy. Banks and credit unions should remain mindful that more technology does not always equate to a better customer experience, nor does it guarantee streamlined operations."
The TASBIA™
Bottom Line
Engageware (formerly TimeTrade Silvercloud) continues to do core research to support their visibility in the financial vertical, and it's useful information for banks and credit unions.
The report highlights that a balanced customer engagement strategy needs both digital and human-facing channels. The survey confirmed that the industry priorities include increased support for digital channels, focus on employee enablement including training and development, and improving security measures to prevent fraud. The use of appointment scheduling as part of an overall strategy is still a critical element for these financial institutions.
Source: Press Release: Engageware Releases Inaugural 'Customer Engagement in Banking' Report
NOTE: Access to the Engageware Report is at no charge, but requires registration of name and email address.