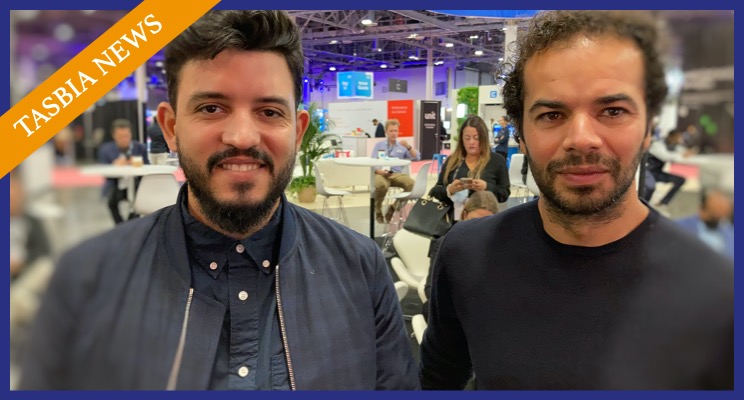 Selfbook co-Founders Ilyas Djeddou and Khalid Meniri presented today at Money 20/20.
Selfbook, a startup in the hotel payment industry, announced that it has raised $25 million in a Series A round of funding led by Tiger Global Management. In a recent presentation at the Money 20/20 conference, Co-founder and CEO Khalid Meniri claimed that their system will be the "Switzerland of Booking Systems" by streamlining the booking process, while also enabling add-ons to hotel bookings such as restaurant and spa reservations.
Today, Selfbook works with partners across the hospitality ecosystem, including SynXis, SevenRooms and Mindbody, to unify different elements of the booking experience. Meniri also stressed the value of the platform to provide hotels a way to accept "one-click" payments directly on their websites while eliminating fraud and reducing chargebacks.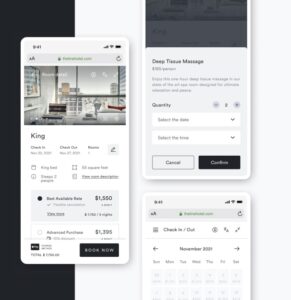 Founder and CTO Ilyas Djeddou and team have implemented a system enabling integration "with a single line of code" to enable the booking experience to work directly in the existing reservation system. The solution appears to initially be targeted at higher end properties that offer value-added services that benefit from bundling a room with value-added services.
The ability for Selfbook to aggregate services including restaurant reservations, spa appointments and activities into a "single payment flow" drives add-ons and up-sell for the hotels and as a result, increases revenue. By doing so, the company claims a 20% increase in average order value (AOV) with the integrations.
Selfbook launched in April 2021 and has subsequently grown to support 90 hotels. Its customers are primarily in the EU and USA and include Le Pigalle in Paris, Eden Rock St Barths and The LINE's locations in Los Angeles, Austin, Texas and Washington, D.C.
The TASBIA™
Bottom Line
Selfbook's key differentiator today is its payment technology for hotels that support digital wallet use, including Apple Pay, Google Pay, PayPal and BNPL (buy now, pay later). It also supports existing debit and credit card payments, and direct booking links and smart merchandising.
As importantly, Selfbook is establishing a model for integration with Booking platforms, starting with SevenRooms and Mindbody. It's likely that they will continue to integrate with other booking providers that offer not just restaurant reservations and spas, but local travel experiences and other travel-related amenities.
Selfbook previously provided a B2C business that gave hotel guests a way to book reservations using a proprietary Travel app. In order to facilitate those bookings, the company created its own "modern" transaction software after discovering there were no existing API partners with a simple hotel booking function on the market. This new approach is likely to provide a better platform for growth and let them truly become the "Switzerland of Booking Systems" via their API integration.
For more information see the article in Techcrunch Selfbook raises $25M at a $125M valuation to simplify the hotel booking experience