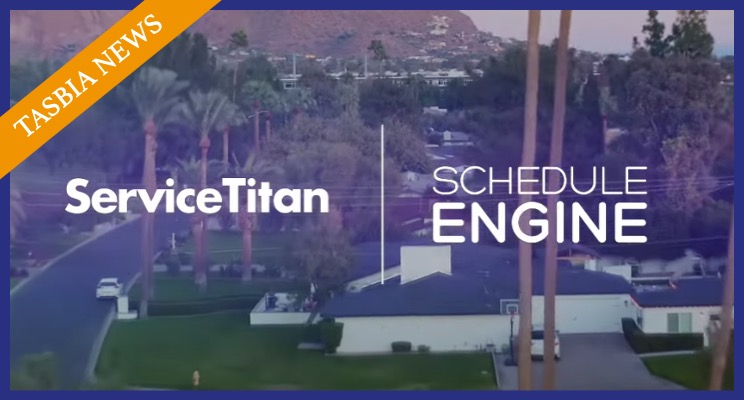 ServiceTitan announced that it is acquiring Schedule Engine. ServiceTitan provides a field service management SaaS platform providing all-in-one solutions for commercial and residential HVAC, plumbing, electrical, and other field service businesses that includes scheduling. Schedule Engine's technology provides an integrated online booking technology, automated customer messaging, and remote technician video diagnosis, as well as Call Center services.
According to the press release, the acquisition will bolster ServiceTitan's suite of technology solutions and increase investment in Schedule Engine's technology and products.
"Just like ServiceTitan, Schedule Engine was born out of a desire to solve the problems that hardworking tradespeople face every single day," said Ara Mahdessian, CEO and co-founder of ServiceTitan. "Online scheduling technology is a 'must-have' for any trades business looking to deliver a modern and seamless customer experience, and Schedule Engine has built by far the most advanced and intuitive solution we've seen to date. We're thrilled to partner with Vincent and the Schedule Engine team to advance our mission of equipping contractors with the technology they deserve."
The TASBIA™
Bottom Line
ServiceTitan promotes appointment scheduling through the business website, as well as Reserve with Google and Facebook. Schedule Engine provides a fully integrated online booking technology to the same market, and the companies previously had a strategic partnership and integrated offering.
ServiceTitan pricing starts at $5,000 per year, where Schedule Engine charges a implementation fee of between $500-$2,000 plus a monthly subscription fee starting at $250/month. Schedule Engine has strategic relationships with additional partners including Housecall Pro, where the customer get a discount for implementation fees.
The acquisition should provide an expanded customer base, but overlap in product features and partner conflict will be a challenge. Based on similar acquisitions we have seen, we would expect a roadmap to merge products could take 12 to 18 months, and in the meantime most customers will continue to use their existing vendor solution.