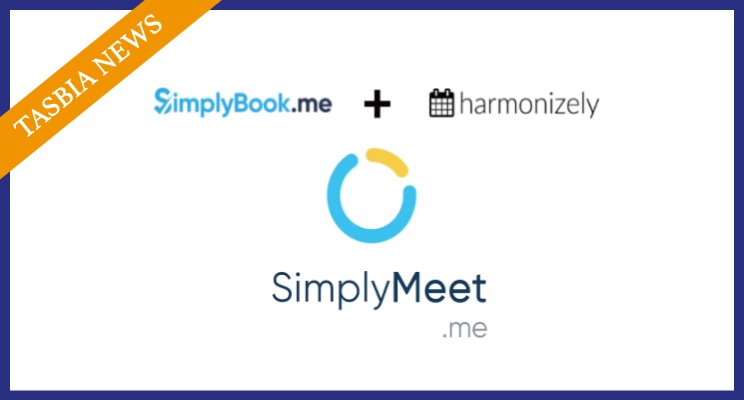 Appointment scheduling provider SimplyBook.me announced the launch of a competing solution in the meeting space called SimplyMeet.me. The product is a re-launch of Harmonizely, an appointment scheduling solution focusing on multi-calendar integration that was acquired in June 2021.
Ingvar Gudmundsson, founder of SimplyBook.me stated that "the Harmonizely brand name was considered as a drawback on the future evolution of the product and not in line with SimplyBook.me brand. So we are launching the new solution as SimplyMeet.me, a brand that fits well into the "Simply[ ].me" family."
The company also addressed the issue of cannibalizing its own customer and prospect base. Rut Steinsen, CEO, said "while some in the team initially thought it could be risky to offer a competing solution at a lower price, we are now all fully aligned and excited about the launch of SimplyMeet.me. We are convinced that by offering both SimplyBook.me and SimplyMeet.me, a large portion of our new users will find the right solution for their needs, which in the end is mutually beneficial."
The TASBIA™
Bottom Line
SimplyMeet.me is being positioned as a simpler solution than SimplyBook.me. Specifically, it claims to make it easier to set up one-on-one and team meetings, and integrates with multiple external calendars with full support for the CalDAV standard. SimplyMeet.me also claims to provide better video calling platform integration with the meeting scheduler. The original founder of Harmonizely, Rafał Muszyński, left the company shortly after the acquisition in June 2021, so the product has been a challenge to integrate.
This is an example where an acquisition is being positioned within the product line as an attempt to expand the market with a "forever free" product offer. The company hopes that they could potentially move low-end freemium customers up to a paid plan or a higher end solution. Time will tell whether this approach, which has worked well for competitor Calendly, will make sense, or potentially confuse the market.
Source: Press Release: SimplyBook.me Launching a Competing Online Meeting Solution