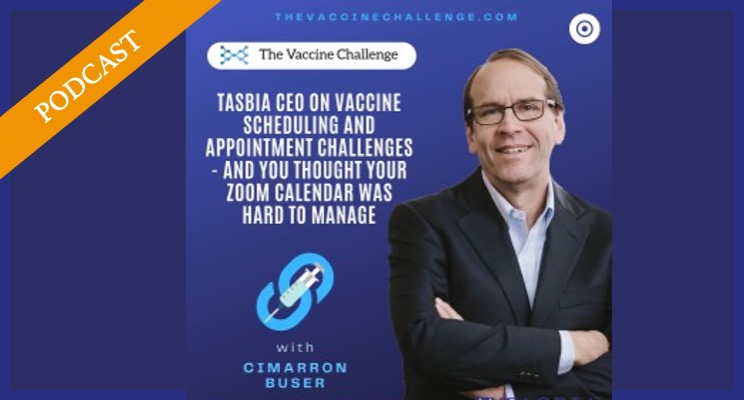 Vaccine Scheduling and Appointment Challenges.
This episode of The Vaccine Challenge is hosted by Priyanka Asera and features Cimarron Buser, CEO of TASBIA.
Have you ever thought about how the scheduling works if you're a citizen looking to book a spot? Have you thought about the various challenges and bottlenecks if scheduling is done incorrectly? Imagine what happens when everything else is done right – in terms of demand planning and the logistics and the vaccines get to the clinics as they should, but eventually are not received by the beneficiaries because of scheduling gone wrong.
---