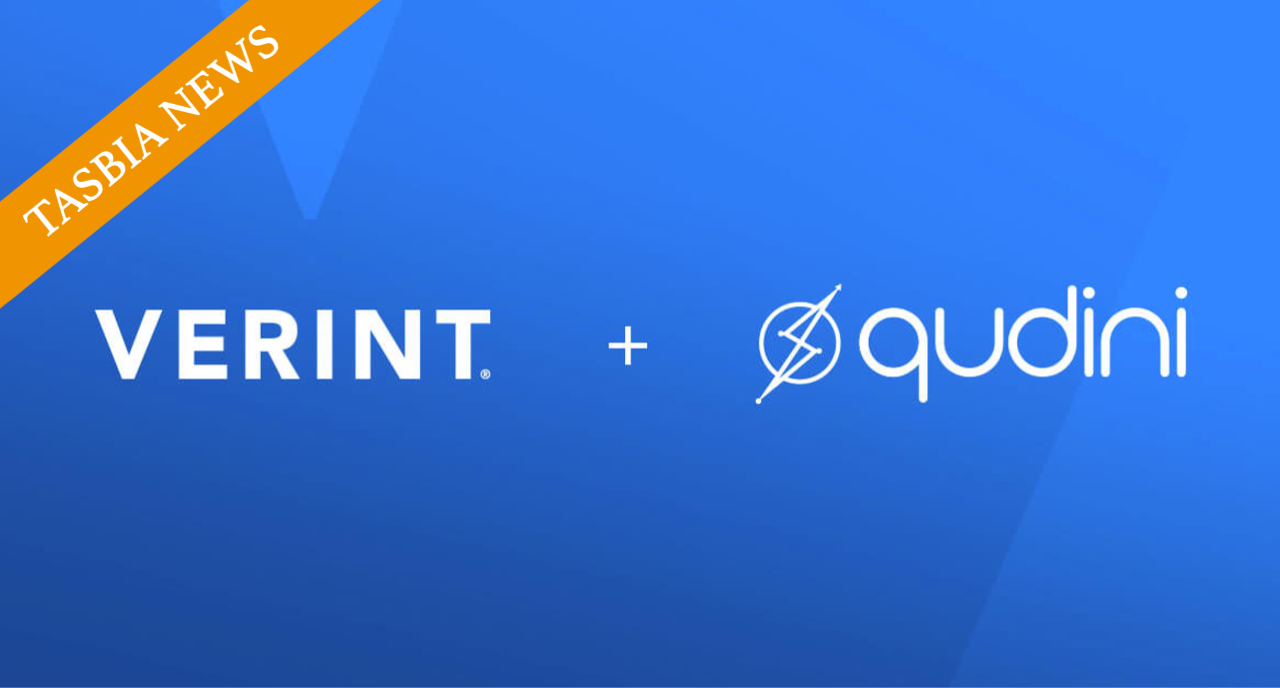 Verint Systems has acquired Qudini, a provider of appointment scheduling solutions. Qudini, based in the U.K., primarily serves EMEA customers that include Virgin Media/O2, Sky, and Specsavers.
Qudini, with an estimated revenue of $3.0 million, said that 20 employees will be joining Verint. Verint had previously begun to embed Qudini appointment scheduling into its Verint Customer Engagement Platform. Qudini claims it will continue to sell its full portfolio to retailers and branch banks, but historically Verint has absorbed sales functions of acquired companies within 12 months.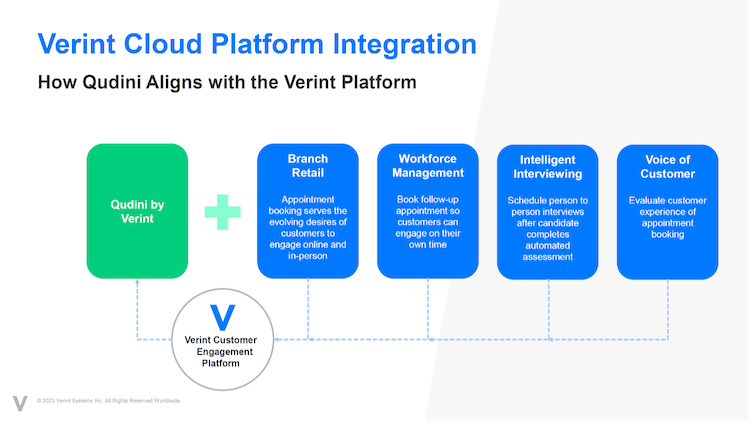 Qudini's mission was to create an omni-channel solution so that retailers can better manage and analyze the customer experience and business operations. This fits well within the Verint mission which is "to help the world's most iconic brands build enduring customer relationships by connecting work, data, and experiences across the enterprise."
The TASBIA™
Bottom Line
With this latest acquisition Verint is filling a gap within their offering. During the last several years, hybrid customer engagement has grown in importance, with consumers changing their retail purchasing behavior from in-person to remote interactions.
By providing an integrated "scheduling solution" Verint can extend beyond its traditional call center-based voice and digital solutions to support in-person engagements. In addition, integrating Verint's Workforce Management (WFM) can optimize call center scheduling issues, as well as allow integration of customer feedback with scheduled calls or meetings.
For more information see the press release Verint Expands Customer Engagement Platform with Appointment Scheduling Capabilities from Qudini