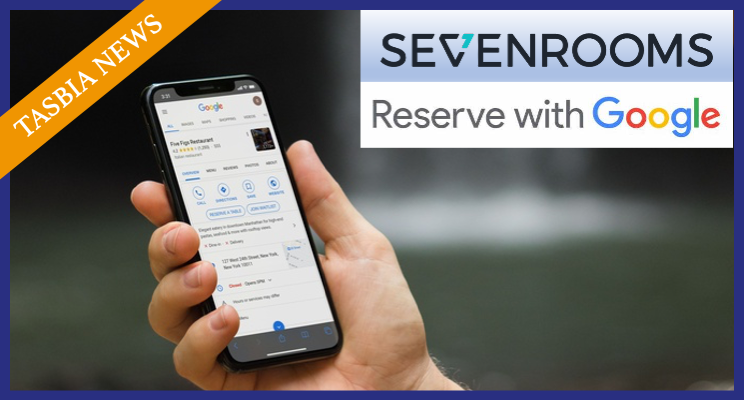 SevenRooms, a restaurant reservation and management platform, has integrated its waitlist product with Reserve with Google. The integration allows guests to add themselves to a waitlist online from home via the restaurant's chosen channels, where they can view real-time wait estimates.
RestaurantDive reported that this integration allows end user customers to be sent a text message when they are close to the top of the waitlist. This allows guests to check in virtually via that same text when they arrive at the restaurant, ensuring a contactless experience. SevenRooms also expanded its waitlist with new digital booking channels through Google Search, Maps and Assistant.
Google has been entrenching itself in diners' restaurant discovery process through deals like this one, as well as new app features. In April 2020, the company rolled out an app feature that shows which restaurants offer delivery and takeout, and directs consumers to the restaurant's website instead of third-party platforms.
This integration could help restaurants take more control of the diner journey, removing the friction of an additional search step for those seeking reservations. The Google platform is a good place to start. Google has the most market share for both mobile and desktop search, and by integrating with its mobile features like Maps, this partnership also taps into the vast number of online searches for restaurants (72%) done via a mobile device.
The TASBIA™
Bottom Line
This integrated feature is addressing the increased demand for safety and social distancing during the pandemic. Customers can "check in" without having to get into a physical queue, and using their mobile phone they can get notified when a table is ready.
Google is aggressively adding Restaurant booking and queuing vendors to its list of supported solutions. SevenRooms is now able to integrate both the "booking" and the "waitlisting" through the Google Reserve interface, which provides an easy way for customers to work with the restaurant. With Reserve with Google, the restaurant will get the name, email, and phone number of the end user passed through to their system. From this point, they have data for follow-up marketing, or can recognize and reward frequent customers.
Reservation platforms are struggling to provide solutions for the restaurant industry during the pandemic. With local restrictions and lockdowns, many restaurants are either unable to provide dine-in service, or have severe capacity restrictions. For this reason, pick-up and delivery have increased significantly as an adjunct to dining in.