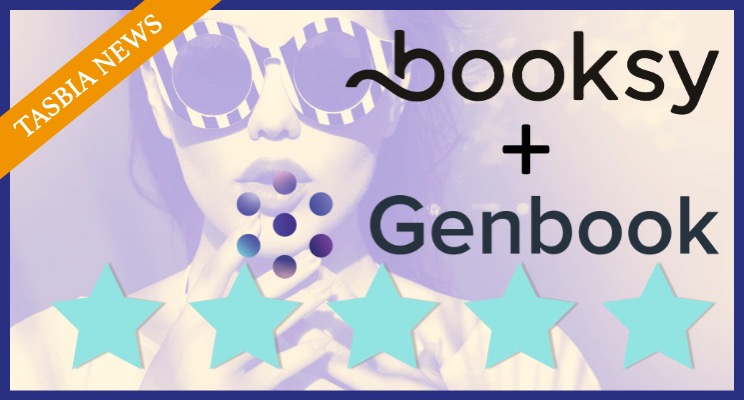 Booksy announced today that they are acquiring Genbook, an online appointment scheduling and business management solution focused on the grooming and wellness industry. This makes Booksy's fourth acquisition in the last three years, although the acquisition is being positioned as a "merger" by both company CEO's in public statements.
Booksy has acquired Europe-based Lavito and Versum, plus a former competitor, GoPanache, since 2018. In their press release, Booksy states that the merger will "drive Booksy's continued growth and highlights its commitment to providing merchants and consumers alike a best-in-class technology. In the coming months, Genbook service providers will be invited over to the Booksy platform."
"We are excited to join forces with one of the first companies in this space," said Stefan Batory, Booksy co-founder and Chief Executive Officer at Booksy. "While we have more than doubled our user-base with organic growth, we look forward to catapulting our continued momentum through other acquisitions that closely align with our business goals. With Genbook, we will put more consumers in salon providers' chairs. This merger will give customers what they want and grow small businesses across the beauty industry."
"We are thrilled to partner with the fastest growing app in the space and the number one app in the App Store," said Philipp Liver, CEO at Genbook. "We are looking forward to offer our customer base Booksy's product portfolio to meet our customers' ever-growing needs."
The TASBIA™
Bottom Line
Booksy has been on a growth trajectory fueled to a large extent by acquisitions. By bringing the Australian-based Booksy into the fold, the Chicago, USA based company will further enhance their global footprint into APAC.
In addition, Booksy will increase their leverage and lower their cost-per-sale in the beauty industry which contains multiple sub-segments of primarily SMB customers. Both companies are part of the Reserve with Google ecosystem (along with GoPanache), so this also provides a common experience for end user customers booking through Google via either platform.
See the Press Release for more information.