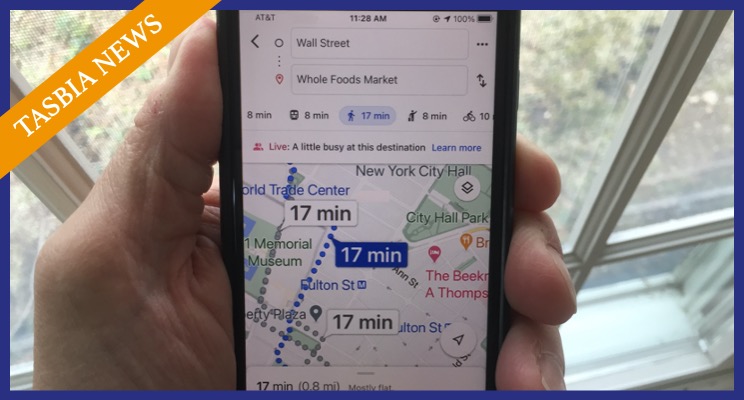 Google Maps is adding more information to grocery listings
Google Maps, which includes the Reserve with Google capability, is getting an update that provides an enhancement for basic navigation.
Maps has become a popular app for appointment scheduling, restaurant reviews, storing lists of "points of interest," and even ordering food. And now, the app also shows whether stores offer curbside pickup and delivery, their COVID-19 health and safety requirements, and operating hours.
Google is launching a pilot program in Portland, Oregon, with the Kroger-owned grocery chain Fred Meyer that will bring Google Maps integration to the store's app. After placing an order with Fred Meyer, customers can choose to add it to Maps so that the app sends a notification when it's time to leave home and collect. They can also share their estimated time of arrival with the store and check in with the supermarket on arrival for contactless pick up.
The TASBIA™
Bottom Line
Google Maps includes many "built-in" capabilities including Reserve with Google for appointment scheduling. So far, these features have not been monetized by Google, even though their value to consumers has increased. By adding notification capabilities to Google Maps, it could be possible for Google to extend this capability to other features, such as appointment scheduling reminders. This feature could also be allow "just in time" appointments at retailers and other businesses.
Bernstein analyst Mark Shmulik told Business Insider that he saw Maps as being "the most undermonetized app in existence." Shmulik said Maps had the potential to be a so-called "super-app" much like Google Pay, which has expanded beyond its initial purpose of being a simple payments app.
Google has not yet said when, or if, the current program will expand beyond the pilot. However, based on history, if this feature is successful we would expect that it would be expanded first in the United States, and then other countries as well.

  Read the full Business Insider article