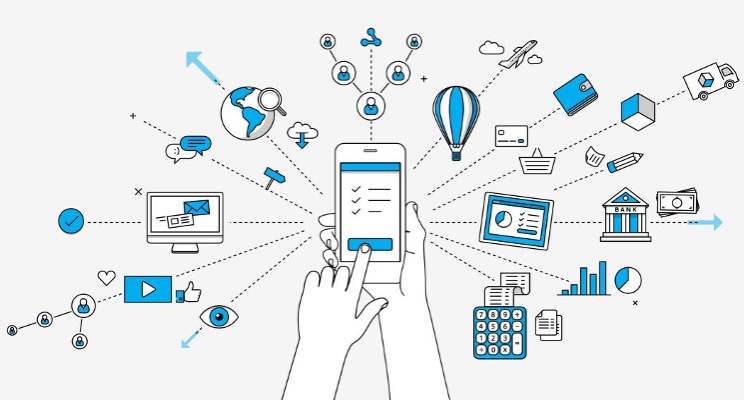 In most medical practices a patient calls the office to make an appointment and speaks to a staff member who offers a few available times after reviewing the schedule. This is not ideal! In essence, the staff member becomes the scheduler to manage a manual process.
Medical Economics magazine calls out how healthcare practices can improve customer satisfaction and increase revenue by using appointment scheduling and paying close attention to cancellations.
There are three key issues with the current practice:
1 Less efficient for patients. Health care is notorious known for having the longest hold times compared with other industries. After calling the office and possibly being put on hold, the patient is given a small selection of appointments because the scheduler can only see a portion of the available times. They may have to select from 2 to 3 times that they may not want or may not be efficient for the physician. Not getting an optimal time increases the probability of a cancellation or no-show.
2 Time-consuming for staff. An appointment scheduling system would be much less expensive and more productive. In addition, people are more likely than systems to make errors. If the process could be automated, staff's time on the phone would be reduced by permitting patients to select times directly.
3 Same-day cancellations are inefficiently backfilled. This leads to reduced practice revenue by not optimizing physician schedules. For a physician, in an eight-hour shift with 20-minute reserved appointments, three unfilled cancellations cause a productivity decline of 12.5%. In a day when only 80% of visits are filled, this is a 16% decline. If this happens every day, a practice earning a potential revenue of $1 million earns $160,000 less but does not have any fewer costs.
Current cancellation process
Most practices still employ a system to confirm appointments, usually within a 24-hour window. This helps prevent no-shows but does not address the need to backfill canceled appointments.
"One in four patients forgets to show up for medical appointments. No-shows and cancellations are an inevitable part of health care scheduling. However, most practices do not realize that this presents a great opportunity for optimization and revenue recovery," says Adnan Iqbal, CEO of Luma Health, a company founded with the patient-doctor experience in mind. "Long wait times to see a specialist invariably make patients more likely to cancel or no-show, leading patients to shop for earlier availability elsewhere or indefinitely postpone care. As a result, you lose out on revenue, and your patients' experience and health could be compromised."
A new scheduling model
An automated scheduling system would require patients to answer a few simple questions to determine location, reason for visit, insurance and physician preference. It would then provide a list of available appointment times to patients without requiring a scheduler. This can be done via a smartphone. It would also allow for cancellations to be reflected in the schedule in real time and provide notifications to patients that would like to be seen sooner than their existing appointment. Automating the process of notifying patients that a new appointment is available and allowing them to book it directly without any scheduling staff involvement caters to the patient's desire to self-serve and drives practice efficiency without investing in human resources, which is often the most expensive line item for practices.
Some practices have adopted more automated solutions. Zocdoc, for example, allows patients to book appointments online with participating physicians, although some physicians are wary of being charged a marketing fee for new bookings.
Finally, some operationally sophisticated practices have considered using patient behavior and characteristics to predict no-shows and cancellations before they occur and schedule appointments based on these predictions the way same way airlines oversell flights. Based on these prospective predictions, practices can adjust workflow for high-risk no-show patients by double-booking or doing more aggressive pre-appointment outreach.
The technology exists, so why are we making our call centers use judgment that could be automated? Why are we not looking at how cancellations could be turned into revenue opportunities? In our experience, practices have been focused on other priorities: optimizing the billing and revenue cycle and improving the physician's experience to cut down on burnout. If EHRs can store a patient's entire medical history and images, as well as identify which providers are in-network and warn about adverse drug interactions, they can be programmed to refresh a new calendar for office staff every time a patient cancellation occurs. It is time to address scheduling.
Courtesy of Medical Economics Magazine Automated scheduling turns cancellations into revenue

 Read the full Medical Economics article