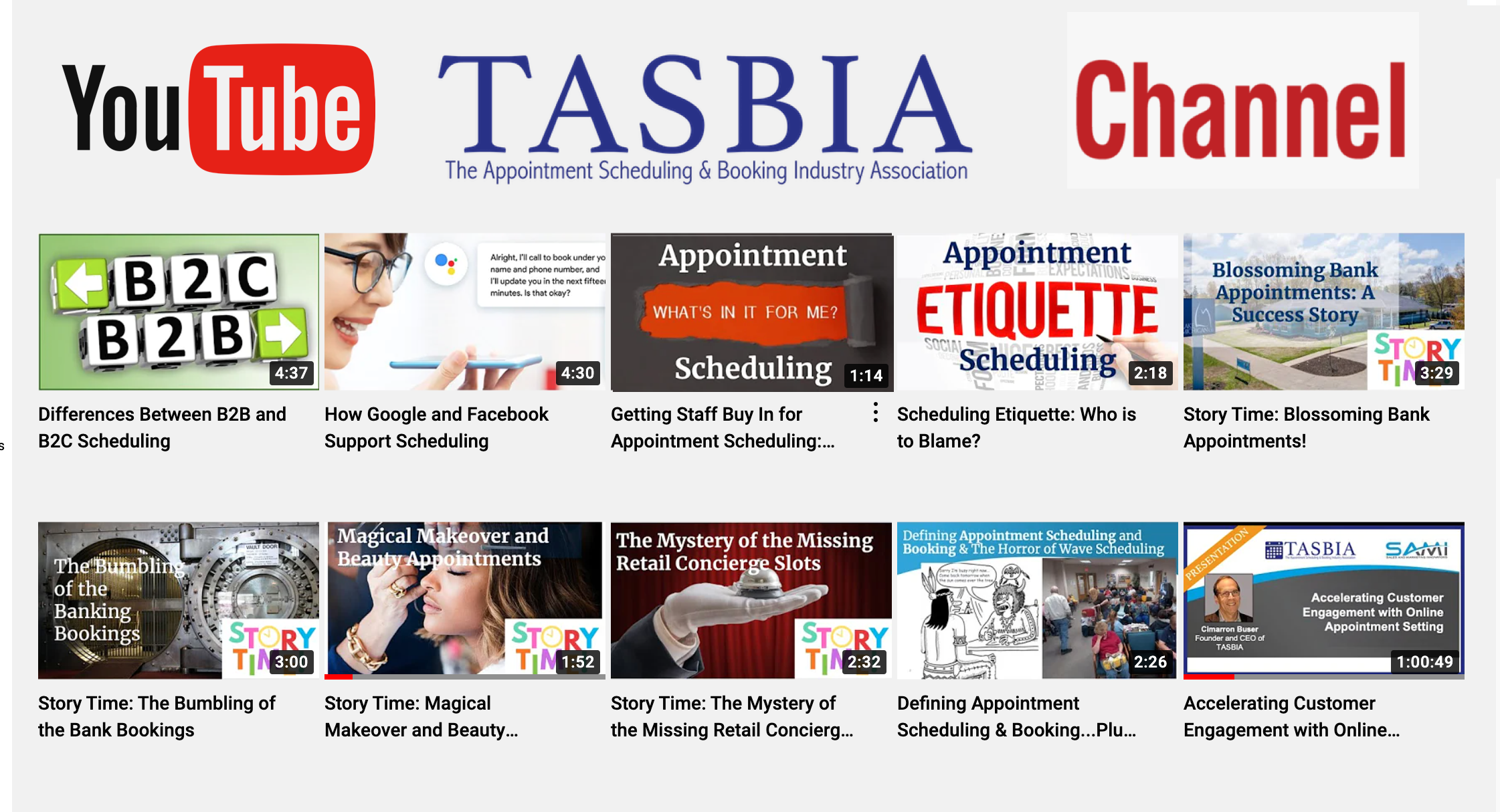 We're excited to launch the TASBIA YouTube Channel. We've started with some of the most popular topics taken from our website and recent presentations.
Our videos are designed to help you learn about appointment scheduling, booking, and related technologies. The Story Time series are case studies, but told as stories and all with a lesson (we hope!). We're sharing both the successful rollouts–and what worked–plus the not-so-successful launches–and what did not work!
Google and Facebook are important, especially for retail businesses using scheduling to book customers. We talk about the importance of the Business Profile and enabling Reserve with Google. Also, why Google Duplex may not be a great idea for your business.
We also cover Facebook Appointments and why it's a good fit for many small retailers. In fact, getting started with Facebook's own built-in appointment system might not be a bad idea!
To see all our videos, visit https://www.youtube.com/c/tasbia on YouTube.