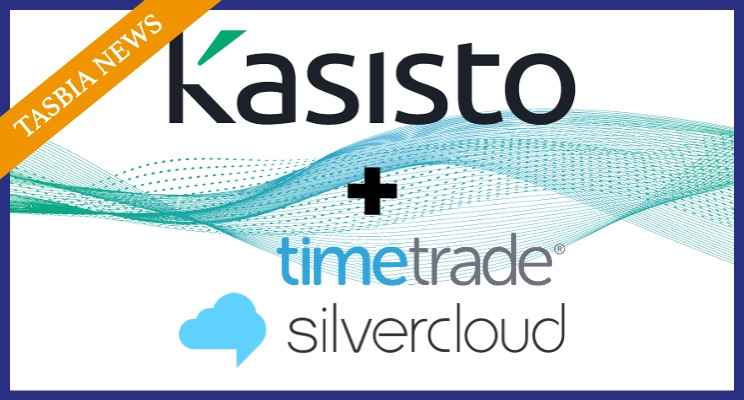 TimeTrade SilverCloud and Kasisto have partnered to deliver a digital assistant, pre-loaded with banking specific content, and that enables financial institutions to automate digital interactions, enable self-service, and provide appointment scheduling.
The combined Kasisto and TimeTrade SilverCloud digital assistant understands language and delivers answers in real-time, and claims to offer the fastest time-to-value in the market, for a completely natural and unified banking experience.
The solution offers the ability to:

Reduce cost to serve and live agent costs by 50% with Natural Language Understanding that recognizes what customers are asking, not just the words they are typing.
Ensure only the most current and correct content is accessible to customers and employees with a banking-specific knowledge base that's provided as a managed service.
Deliver a friction-free method to quickly schedule time with banking staff when required through an automated, easy-to-use appointment scheduling solution via TimeTrade.
According to TimeTrade SilverCloud CEO Bill Clark, "The information financial institutions must provide customers is ever changing, and it can be a daunting task for the staff to have to know every update all the time. The knowledge base that TimeTrade SilverCloud has is continually updated based on feedback and updates from the financial institutions. That ensures that all content is accurate and up-to-date."
Zor Gorelov, CEO of Kasisto stated, "This partnership is about bringing together industry leading AI-powered banking digital assistants with best of breed human curated knowledge management, and just in time scheduling assistance to seamlessly deliver previously unimaginable digital experiences to financial organizations across the industry."
The TASBIA™
Bottom Line
With this partnership, TimeTrade Silvercloud continues to focus on the Financial Services vertical following on the acquisition of SilverCloud by TimeTrade.
The combined offering includes natural language understanding capabilities, with banking-specific content updated as a managed service, contextualized FAQs embedded directly into each web page, and the ability to decipher questions and goals. This is in addition to integrated appointment scheduling.
The TimeTrade Silvercloud platform is continuing to offer integrations with financial services-focused firms. Appointment scheduling vendors are continuing to focus on vertical markets, and on simplifying customer integrations.
Source: TimeTrade SilverCloud, Kasisto Partner to Provide Industry-Leading Digital Assistant for Financial Institutions