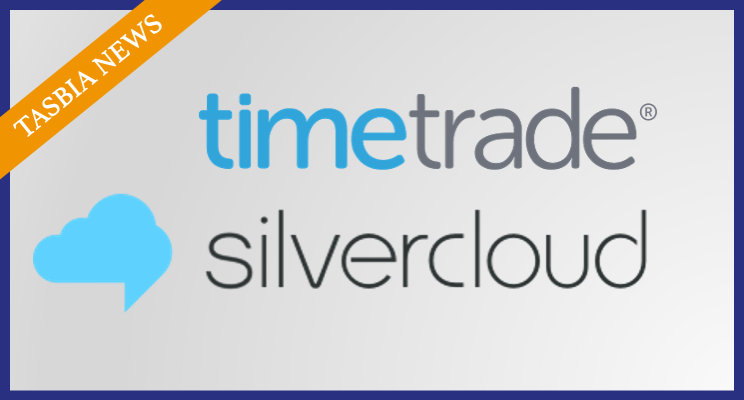 TimeTrade Systems, a leading provider of enterprise scheduling software, announced that it has acquired SilverCloud, a leading provider of knowledge management solutions for banks and credit unions. The new combined company will be called TimeTrade SilverCloud. With this acquisition, TimeTrade will gain additional customers in the financial services vertical, which is a strong point for SilverCloud.
"The combination of TimeTrade and SilverCloud is powerful for our customers and their constituents," said Bill Clark, CEO, TimeTrade SilverCloud. "Our solutions enable customers to easily obtain consistent, accurate answers to their questions regardless of the channel used. By combining our expertise and technology, TimeTrade SilverCloud not only helps our customers survive this turbulent time, but also thrive today and well into the future."
Scott Cornell, founder and CEO at SilverCloud and now Chief Strategy Officer at TimeTrade SilverCloud, commented, "The combination of SilverCloud and TimeTrade is unparalleled as an opportunity for our business. Bill and I share a vision for the continued elevation of customer experience through technology and TimeTrade SilverCloud is now uniquely poised to deliver exceptional CX solutions to customers."
"We have been a customer of both TimeTrade and SilverCloud for many years," said Keisha Chapman, Digital Branch Manager at iTHINK Credit Union. "Having witnessed firsthand the benefits of both solutions, we view them as a complementary way for us to efficiently and effectively serve our customers across all of our communication channels. The two companies coming together bring tremendous value not only for iTHINK Credit Union, but also for any organization focused on customer experience."
The acquisition comes less than nine months after Clearhaven Partners' acquisition of TimeTrade. Financial terms were not disclosed. TimeTrade SilverCloud will maintain its headquarters in Tewksbury, Massachusetts with an additional office in Portsmouth, New Hampshire.
The TASBIA™
Bottom Line
TimeTrade Systems was acquired by Clearhaven Partners earlier this year which provides them with a war chest for acquisition. In addition, the companies previously announced joint marketing initiatives, and a key player (Al Rosenbaum, VP Sales) had also recently moved to work at TimeTrade.
It's interesting to note that rather than merging with another appointment scheduling vendor, TimeTrade chose to focus on increasing share in the Financial Services vertical which is a "pure play" focus for SilverCloud. There is synergy between the products, but there is also significant value in expanding sales of the new combined product portfolio across the merged customer base. Certainly there will be some savings with merging of G&A functions, but the positioning of the new TimeTrade SilverCloud brand would appear to be doubling down on a bank and credit union customers.
Compared to the recent DaySmart acquisition of AppointmentPlus, which combined a general business management software vendor with appointment scheduling, the TimeTrade SilverCloud move is more vertically focused, but both will result in a broader toolkit for customers beyond scheduling.
See Press Release, TimeTrade And SilverCloud Unite To Transform Customer Experience (January 12, 2021)