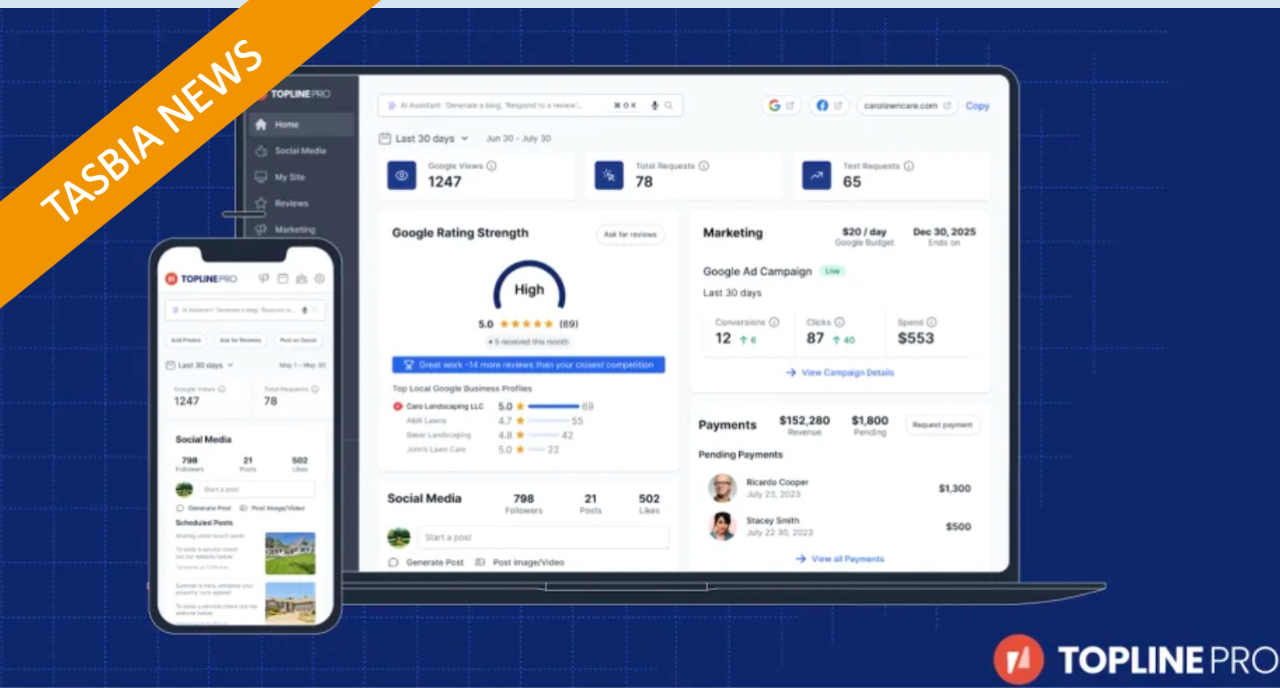 Topline Pro, a Generative AI platform enabling home services professionals to manage and scale their businesses online, announced $12 million in new Series A capital. Forerunner Ventures led the investment along with support from Bonfire Ventures, TMV and BBG Ventures. In all, the company has raised $17 million.
The Topline solution provide tools and resources for businesses to build an online presence via websites, including the ability to offer customers online scheduling and payment options. The solution also provides support for social media and advertisements, reviews and photos.
The new cash infusion will enable Topline to increase headcount in the areas of engineering, product, customer success, marketing and sales from now to the end of 2023; expand on its generative AI capabilities; and continue product development.
Nick Ornitz, co-founder and CEO stated "We will continue to focus on our mission to help the more than 5 million home service small businesses in the U.S. succeed by democratizing the key building blocks of running a home service business. Ultimately, by operationalizing the overhead and back end, we enable pros to focus more on their craft, which is why they got into the industry in the first place. In the next year, we are racing toward our first $1 billion in job value generated for home services businesses via Topline Pro."
The TASBIA™
Bottom Line
Topline is competing in an increasingly crowded space. For example, Honey Homes raised capital in June for a subscription-based handyman-on-demand service. Finli, a mobile-first payment management provider and Zuper, a provider of productivity tools for field service management and customer engagement, also compete in the space.
In addition, Fuzey offers a "digital one-stop shop" for small businesses and independent contractors, while Puls Technologies, provides a mobile app connecting tradespeople with on-demand home repair services. All of these companies attracted venture capital in recent years.
The home services category grew 18% in 2021 and another 10% in 2022 due to homeowners spending more time at home during the pandemic
See Topline Pro grabs $12M in new capital to help home service businesses get discovered