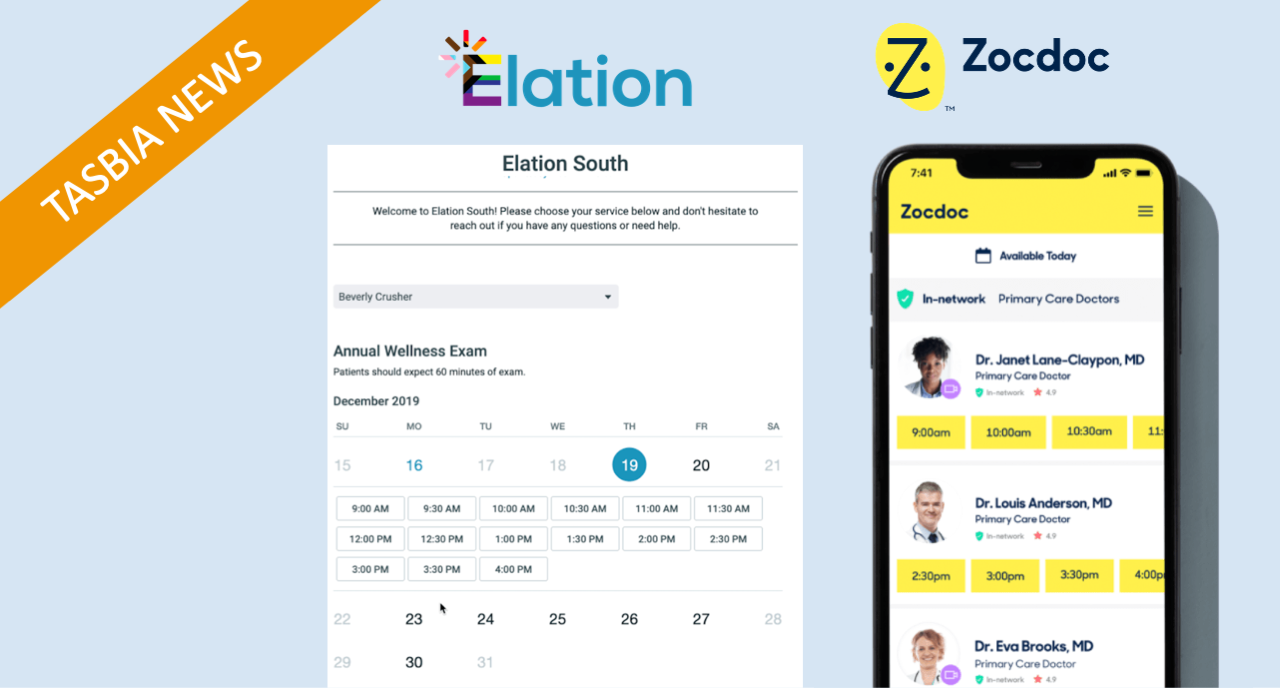 Zocdoc, an online service that allows people to find and book in-person or telemedicine appointments, has announced its partnership with Elation Health, a clinical-first healthcare technology company powering innovation in primary care.
According to the press announcement, healthcare practices using Elation EHR can seamlessly integrate their calendar with Zocdoc to surface real-time appointment availability. This leverages the Zocdoc portal so that when a patient books an appointment through Zocdoc with a provider using Elation, Zocdoc adds the appointment to the provider's schedule in Elation.
"We are supporting a primary care led future where providers have the choice to maintain their independence, and Zocdoc is an important tool for improving patient access, allowing practices to efficiently reach new patients and maintain schedule density," said Kyna Fong, Ph.D., Co-founder and CEO of Elation Health. "We have already seen tremendous enthusiasm from our customers, and momentum among new practices about our partnership with Zocdoc."
"At Zocdoc, we are unifiers at our core, and we are proud to partner with Elation to offer our shared customers and the patients they serve a seamless, fully integrated scheduling experience," said Zocdoc founder and CEO Oliver Kharraz, MD. "At a time when demands on primary care providers are greater than ever, we look forward to helping the tens of thousands of clinicians that use Elation more efficiently reach new patients and more effectively manage their patient flow."
The TASBIA™
Bottom Line
Elation is the most recent EHR platform to partner with Zocdoc with a portfolio of 24,000 practices serving 12 million patients. Zocdoc's partnership with Elation is critical to expanding their network as they strive to become the single connection to multiple EHR systems.
Zocdoc has raised over $375 million as of February 2023, and continues to use its growth financing—including $150 million from Francisco Partners—to complete more integrations. The company claims to have more than 150 calendar integrations that aggregate real-time appointment availability for their marketplace. The Zocdoc app also manages reviews from verified users, and provides reminders for upcoming appointments and preventive checkups.