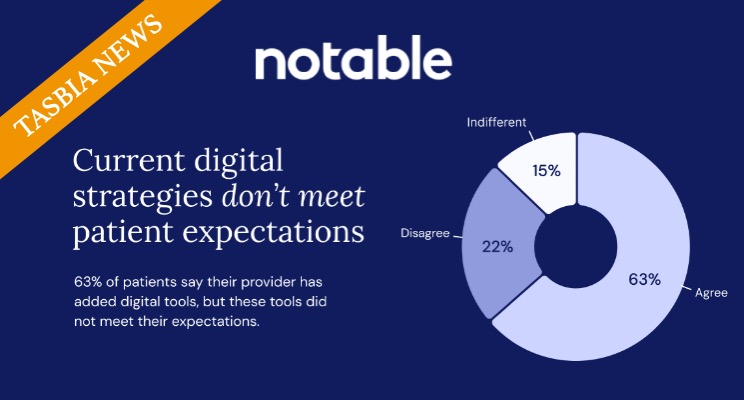 A survey conducted by Notable, a provider of intelligent automation for healthcare, announced the results of a new patient survey. According to the research, 61% of patients said that they skipped going to the doctor in the past year because scheduling an appointment was too much of a hassle. Overall, 63% of patients said that their healthcare provider's digital tools failed to meet their expectations
Notable observed that legacy digital scheduling approaches have fallen short because they still require manual calls and scheduler intervention. These introduce patient hassles, while simultaneously limiting access given health systems' challenges filling open support services roles.
For example, 70% of respondents stated that in the past year they have tried to schedule a healthcare appointment online via a patient portal, website or an app, but instead were redirected to call a phone number to finish scheduling.
The survey data from Notable was gathered as part of the company's original research, "What patients really want from healthcare," which evaluates patient attitudes toward technology and automation. The sample was collected from March 3 through 5, 2022 and had 1,005 patient respondents.
The TASBIA™
Bottom Line
This survey highlights that when care is difficult to access, some patients simply don't go to the doctor. Carle Falk, Head of Research for Notable claims that "people aren't skipping doctor visits because they're confused about test results or worried about a procedure. They're avoiding medical visits because the appointment-booking process is confusing and takes far too much time and effort."
We agree that having "fake appointment scheduling" that results in a time-consuming interaction with a call center is a poor process. Notable's positioning in the market is to digitize and automate repetitive tasks that get in the way of patient accessing care, including appointment scheduling and confirmation.
For more information see the Press Release