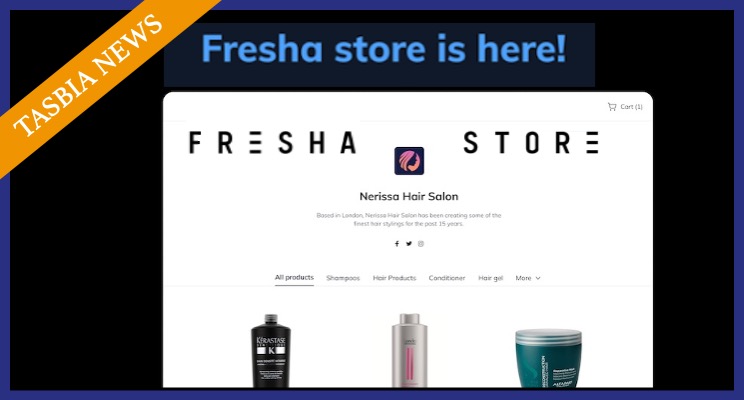 London-based Fresha has added a retail store to their appointment scheduling platform. The new features are focused on providing salons and spas with a retail solution that provides clients with the ability to to buy their beauty and spa products online.
The company's existing 60,000 hair, beauty and wellness partners and 200,000 salon and spa professionals will be offered the online store, enabling them to promote and sell products and collect payment from within the Fresha platform.
"With just a few clicks, you can personalize your online store by adding logos, a store name and description, and even add social links," says Fresha co-founder Nick Miller. "In no time at all, your clients will know that you're now selling the products you use in professional beauty services and treatments online."
The Fresha Store promotes the following benefits:
Ability to create a Fresha online shop easily and quickly. Salons or spa don't need technical skills to create a professional-looking online. Fresha has made it simple and intuitive so that any salon or spa can have a fully functional store in minutes.
Online payments that are easy, contactless and upfront. With Fresha Payment Processing, owners can ensure smooth and seamless payments for their online store, partners receive money upfront, and it's contactless. If a refund needs to be processed for a purchase made on your online store, that's supported via the click of a button.
Pay as you go transaction model. When activated, Fresha charges a transaction fee of 1.29% + 20p, so partners only pay as they sell. This enables online retail in the beauty and wellness industry for the many salons and spas that have yet to take advantage of e-commerce.
William Zeqiri, Fresha chief executive and founder stated: "The potential for online retail in the beauty and wellness industry is huge, and many salons and spas have yet to take advantage of that. Fresha Store is a big step in the right direction, as we've made it easy to create a store within Fresha.
The TASBIA™
Bottom Line
This new integration enhances the Fresha business model by which the software is offered free of charge, and revenue is generated through transactions. This strategy is designed to increase the company share-of-market and reduce churn against competitors who already have integrated e-commerce.
In December 2021, the company secured a $52 million (£39.1 million) additional investment into its Series C expansion, led by General Atlantic, resulting in $152.5 million (£114.7 million) total. It appears that the company is now looking to dominate its UK and EU target market by adding additional features to provide a one-stop solution.
For more information, see the Story in Professional Beauty Magazine.