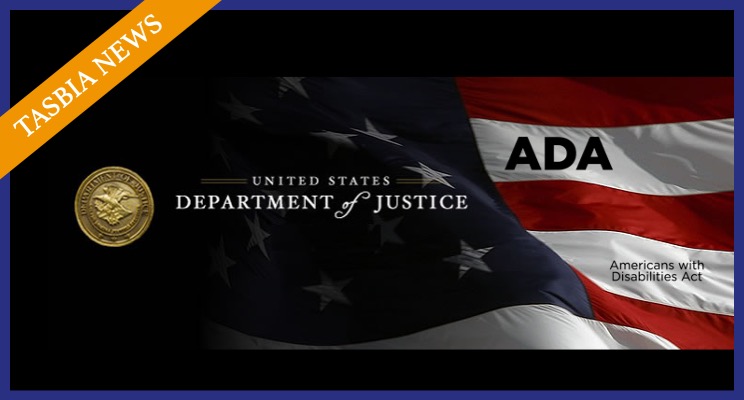 The US Justice Department today secured a settlement agreement with Meijer Inc. under the Americans with Disabilities Act (ADA). The ADA addresses barriers preventing people with disabilities from booking COVID-19 vaccination appointments online. The settlement is the latest in a string of recent rulings with other grocery and pharmacy chains including Rite Aid, Hy-Vee, and Kroger. In every case, the companies appear to have used "home grown" appointment scheduling solutions, rather than work with existing industry solutions.
Under the settlements, the companies will need to fix forms for scheduling an appointment to get the vaccine to conform to the Web Content Accessibility Guidelines (WCAG) Version 2.1. WCAG is a set of voluntary industry guidelines for making information on a website accessible to users with disabilities. The companies also must regularly test the pages of its website that include vaccine scheduling and information about the COVID-19 vaccine, and quickly fix any problems that keep people with disabilities from being able to use these pages.
In the case of Meijer's COVID-19 vaccine registration portal, it was not accessible to people with certain disabilities, including those who use screen reader software or have a hard time using a mouse. For instance, people who use the "tab" key instead of a mouse to navigate websites could not proceed past the very first step of the vaccine registration process, because they could not select the button stating, "click here to schedule an appointment." The vaccine registration portal also did not always tell people who use screen readers what information they were supposed to put on scheduling forms, including their first and last names, birthdate and zip code.
The TASBIA™
Bottom Line
In the rush to provide scheduling solutions the grocery and pharmacy chains did not conform to the WCAG standards, which are known to be time consuming to implement.
However, several providers of appointment scheduling solutions already provide COVID-19 vaccination solutions that are WCAG compliant.
For example, MarkeTouch Media has provided a scheduler solution for pharmacies since 2011. Lyle Green, VP of Sales & Marketing of MarkeTouch said "The solution is mobile optimized and ADA 2.0 AA compliant and has managed over 100MM appointment inquiries in 2021 on behalf of our clients without downtime." Other COVID-19 appointment solution providers such as PrepMod also support WCAG.
Companies that adopt a "do it yourself" solution may end up paying more, and getting less, than working with existing providers that have already solved security, accessibility, and scalability issues. And, with the high public visibility of these systems, it's not just about cost but also potential reputation loss to the companies involved.
For more information, see the Press Release Justice Department Secures Agreement to Make Online COVID-19 Vaccine Registration Accessible for People with Disabilities at Meijer Supermarket Chain.