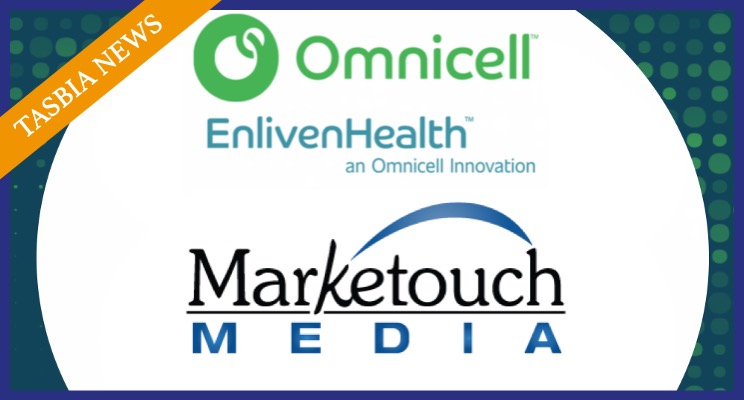 The $82 million acquisition expands Omnicell footprint across key pharmacy segments.
Omnicell, Inc., a leading provider of medication management solutions and adherence tools for health systems and pharmacies, announced that it has acquired pharmacy software and appointment scheduling solutions provider MarkeTouch Media. The acquisition will expand the footprint of Omnicell's EnlivenHealth™ division across the retail pharmacy sector, while enhancing potential growth opportunities in sub-segments like specialty pharmacy and pharmacy benefits management.
The acquisition will leverage MarkeTouch Media's longstanding pharmacy and grocery chain relationships and add a portfolio of mobile and web-based technology and patient engagement solutions to EnlivenHealth's suite of SaaS-based solutions.
Charles Russo, CEO of MarkeTouch Media said "We are thrilled to be joining with one of the most respected and innovative medication management technology leaders in the industry. The combination of our mobile and web-based capabilities and patient engagement solutions with EnlivenHealth's broad portfolio of digital technology solutions will create a robust offering that will help pharmacies and health plans continue to achieve better patient health outcomes and business results."
"Advanced, personalized communications, driven through SaaS-based solutions, play a critical role in enabling retail pharmacies and health plans to measurably improve patient health outcomes and retention while driving profitability," said Randall Lipps, chairman, president, CEO, and founder of Omnicell. "The addition of MarkeTouch Media is intended to further strengthen Omnicell's Advanced Services portfolio and extend our leadership position as a trusted technology partner for all sectors of pharmacy and associated healthcare stakeholders."
Omnicell (Nasdaq:OMCL)was founded in 1992, focusing on transforming the pharmacy care delivery model to improve outcomes and lower costs. Over 7,000 facilities worldwide use Omnicell automation and analytics solutions, and more than 60,000 institutional and retail pharmacies across North America and the UK leverage Omnicell's medication adherence and population health solutions.
MarkeTouch Media was founded in 2002, and is a leading provider of pharmacy prescription management and patient engagement solutions, with over 300 million annual communications on behalf of pharmacies with over 9,000 locations across North America. Their solutions include outbound notifications, MedSync, Mobile/Web, clinical scheduling, hosted IVR and specialty pharmacy solutions.
The TASBIA™
Bottom Line
MarkeTouch has provided a scheduling solution for retail pharmacies for over 10 years and has gained attention by providing high quality COVID-19 appointment scheduling. Their system minimizes disruptions to the pharmacy workflow while using existing systems and customer information.
Pharmacy and grocery chains that have implemented MarkeTouch include Cub Pharmacy, Giant Eagle Pharmacy, Food Lion and many others who run their white-label, hosted system as "private branded." MarkeTouch has found significant traction during the COVID-19 epidemic by providing scalability and the ability to handle large traffic loads without systems going down.
OmniCell's estimated 2021 revenues are roughly $1.1 billion, so MarkeTouch Media will have nominal revenue impact. However, the acquisition of MarkeTouch Media for $82 million is an indicator of the importance of end-to-end integrated solutions that include strong appointment scheduling capabilities at the core. Omnicell wants to to expand the customer base of its EnlivenHealth™ division across the retail pharmacy sector, and MarkeTouch's solutions and customer base will help.
See Omnicell Acquires MarkeTouch Media (04 Jan 2022) for more information