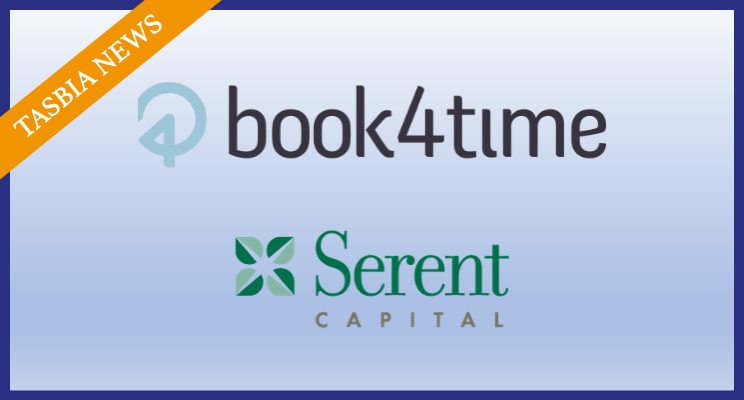 Book4Time announced that it has received a significant growth investment from Serent Capital, a growth-focused firm that invests in technology and tech-enabled services companies. Book4Time focuses on appointment scheduling and business management for the hospitality, spa, beauty and wellness industries.
"When we first met Serent, we instantly recognized a partner who understood our company and shared a similar growth-centric culture," said Roger Sholanki, Founder of Book4Time. He continued, "With their partnership, we look forward to continuing that culture through expansion and more innovation."
"Roger and the Book4Time team have developed a phenomenal platform that customers love," stated Lance Fenton, Partner at Serent Capital. He continued, "When Roger shared his vision for Book4Time, we knew that our experience growing sales and marketing teams, driving product innovation, and executing M&A could help him expand upon that vision."
The company recently announced one of its largest multi-channel platform upgrades to its product, including adding an end-to-end contactless guest experience and robust multi-location/ currency business intelligence reporting. Book4Time was also recently recognized as a Top Growing company by The Globe and Mail.
Book4Time represents the 7th platform investment in the hospitality space for Serent Capital. Some of Serent's other recent hospitality investments include BirchStreet Systems and SHR.
The TASBIA™
Bottom Line
Book4Time focuses on the hotel & resort, casino, spa, and fitness industries. The solution is purpose-built to serve the wellness and recreation market, with brand-name customers in over 85 countries. Serent Capital typically invests in growth businesses that "have developed compelling solutions that address their customers' needs". The Serent Capital principals bring industry experience and can assist portfolio companies, so it's expected that the investment will also include strategic advice and assistance from Serent.
Two years prior in January 2019, the firm obtained growth capital in the form of a Monthly Recurring Revenue (MRR) loan of $2.5 million from BDC Capital. Book4Time deployed this capital to "accelerate its growth to hire new staff in sales, marketing, R&D and operations to take advantage of substantial opportunities in its market", as well as to expand its headquarters. This funding was intended to last 2-3 years, so the timing seems appropriate for a new round. There are no details on the specific amount of funding obtained rom Serent Capital, or whether this round has replaced the previous MRR loan.